A guide to the Best Michigan Summer Vacation Spots.
I might be biased, but I think Michigan makes the perfect summer vacation destination. If you've never traveled to Michigan before, you might be wondering why should you visit this Midwest state.
My guide to the Best Michigan Summer Vacation Spots will show you that Michigan should be at the top of your bucket list.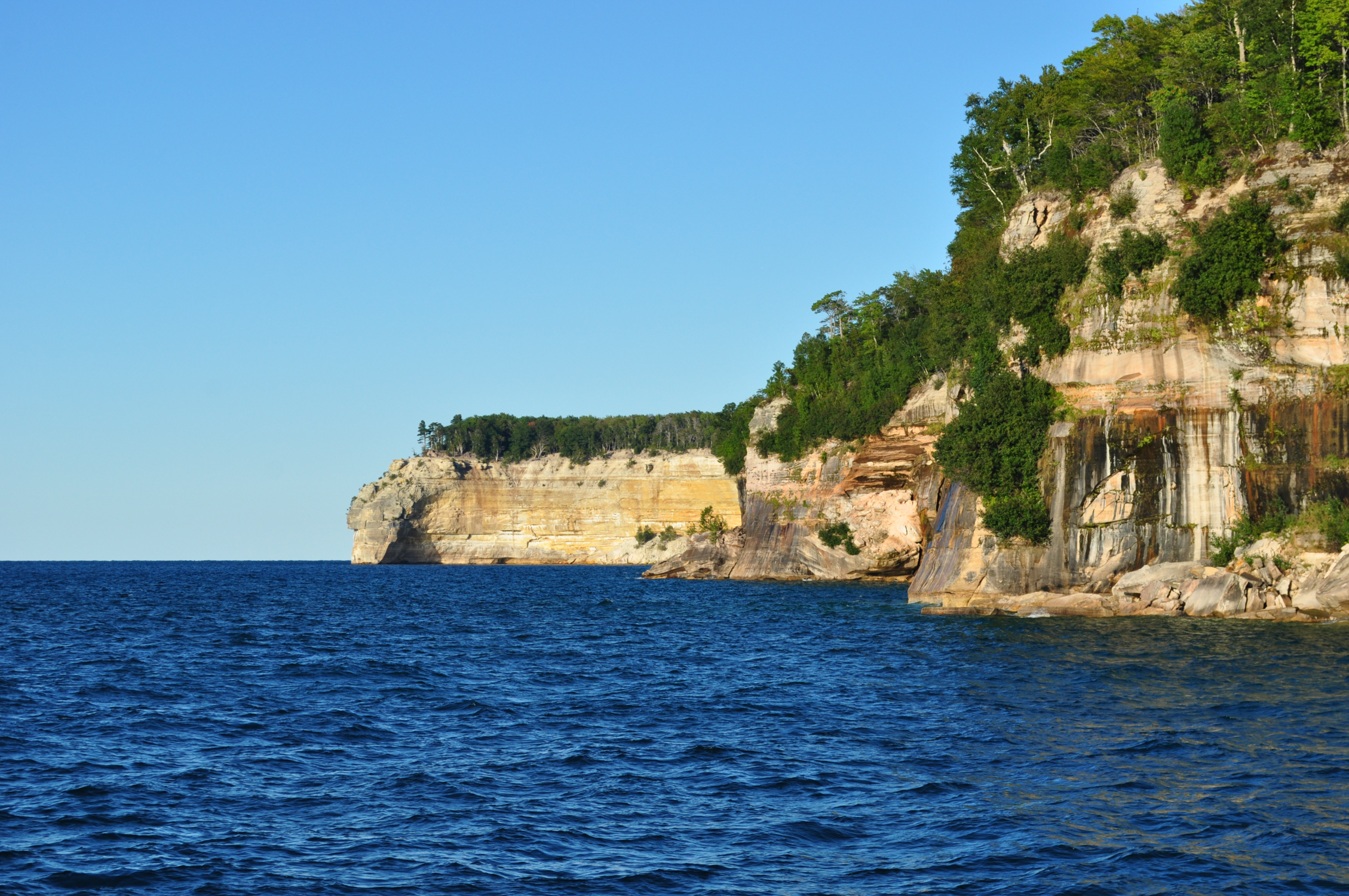 Discover the natural and diverse beauty of Michigan.
Dip your toes into Lake Michigan, kayak in the largest great lake, go blueberry picking, or enjoy a glass of Michigan wine.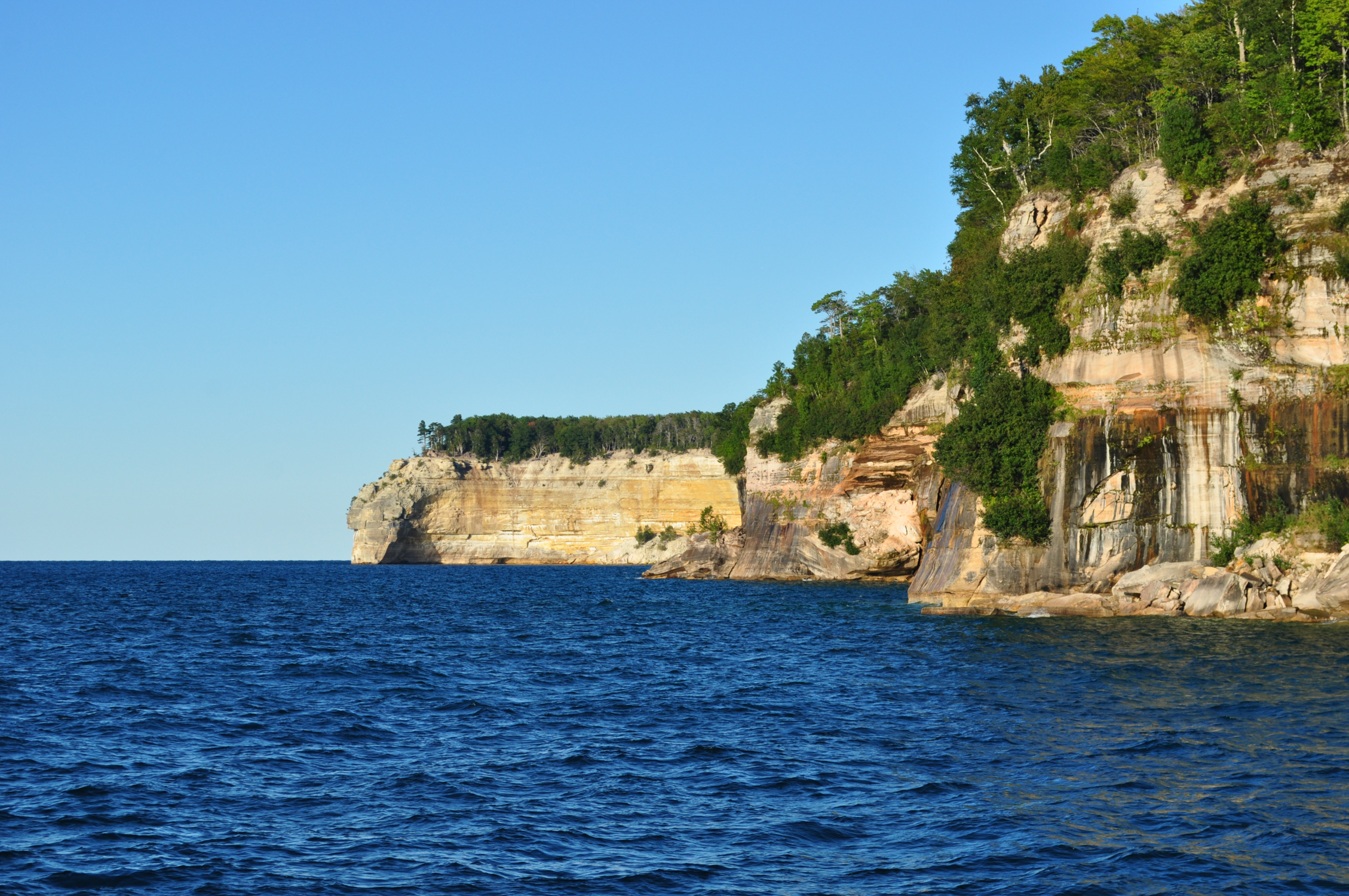 mackinac island
It is no surprise that Mackinac Island was recently named the hottest summer destination spot by TripAdvisor.
Mackinac Island is one of my favorite travel destinations.
It is just so magical and charming. If you haven't had the chance to visit, now is the time to start planning your summer trip!
Mackinac Island is an 8 mile long island located between the lower and upper peninsulas.
A short ferry ride is the only way to get to the island.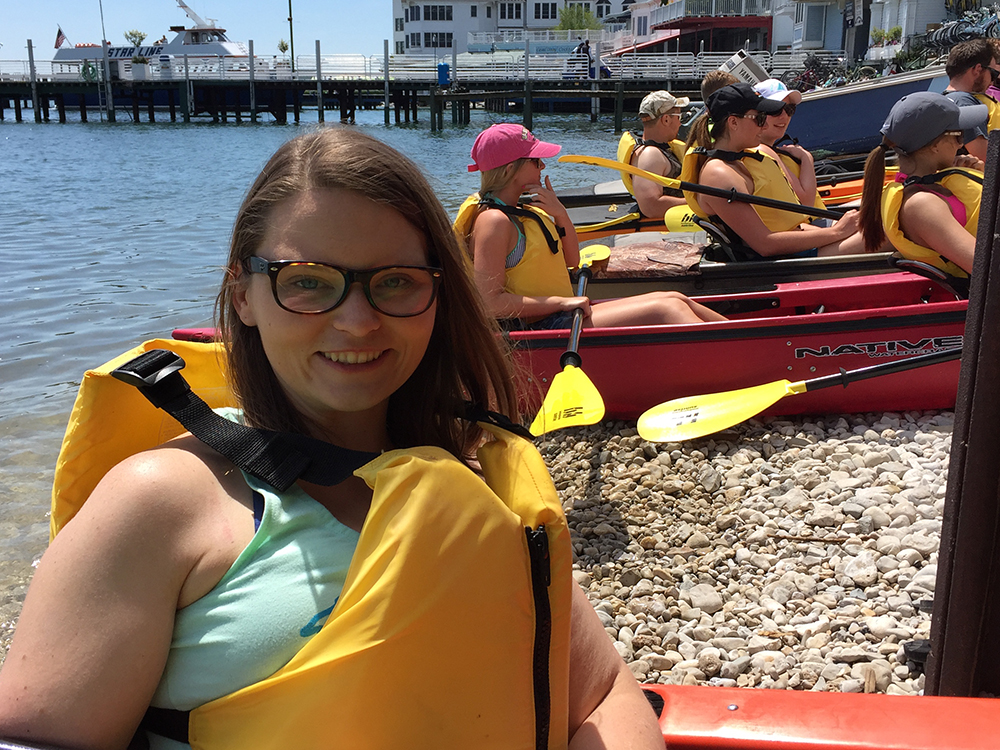 Mackinac Island is also pet-friendly! Mission Point Resort offers dog-friendly accommodations!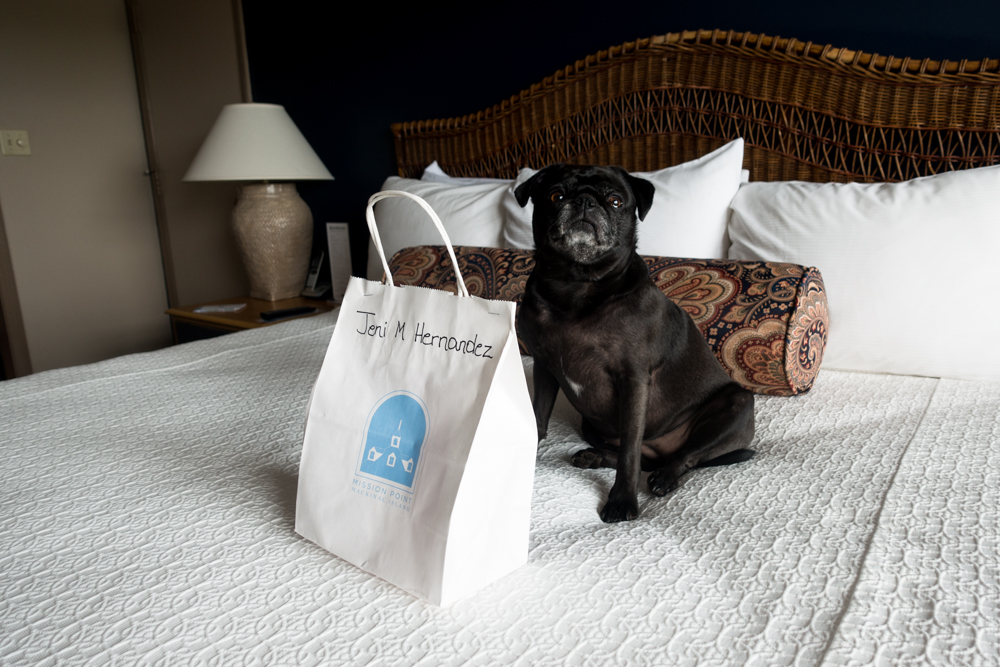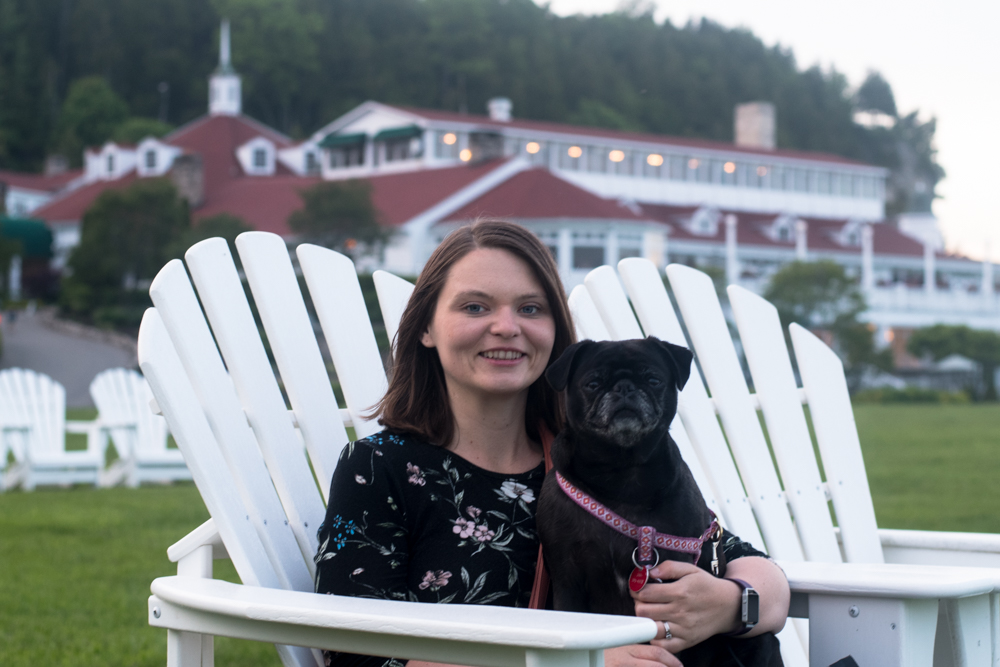 pictured rocks
Pictured Rocks National Lakeshore is one of the most beautiful places in Michigan.
Located in the Upper Peninsula, Pictured Rocks offers waterfalls, a gorgeous shoreline, miles of hiking trails, and beaches.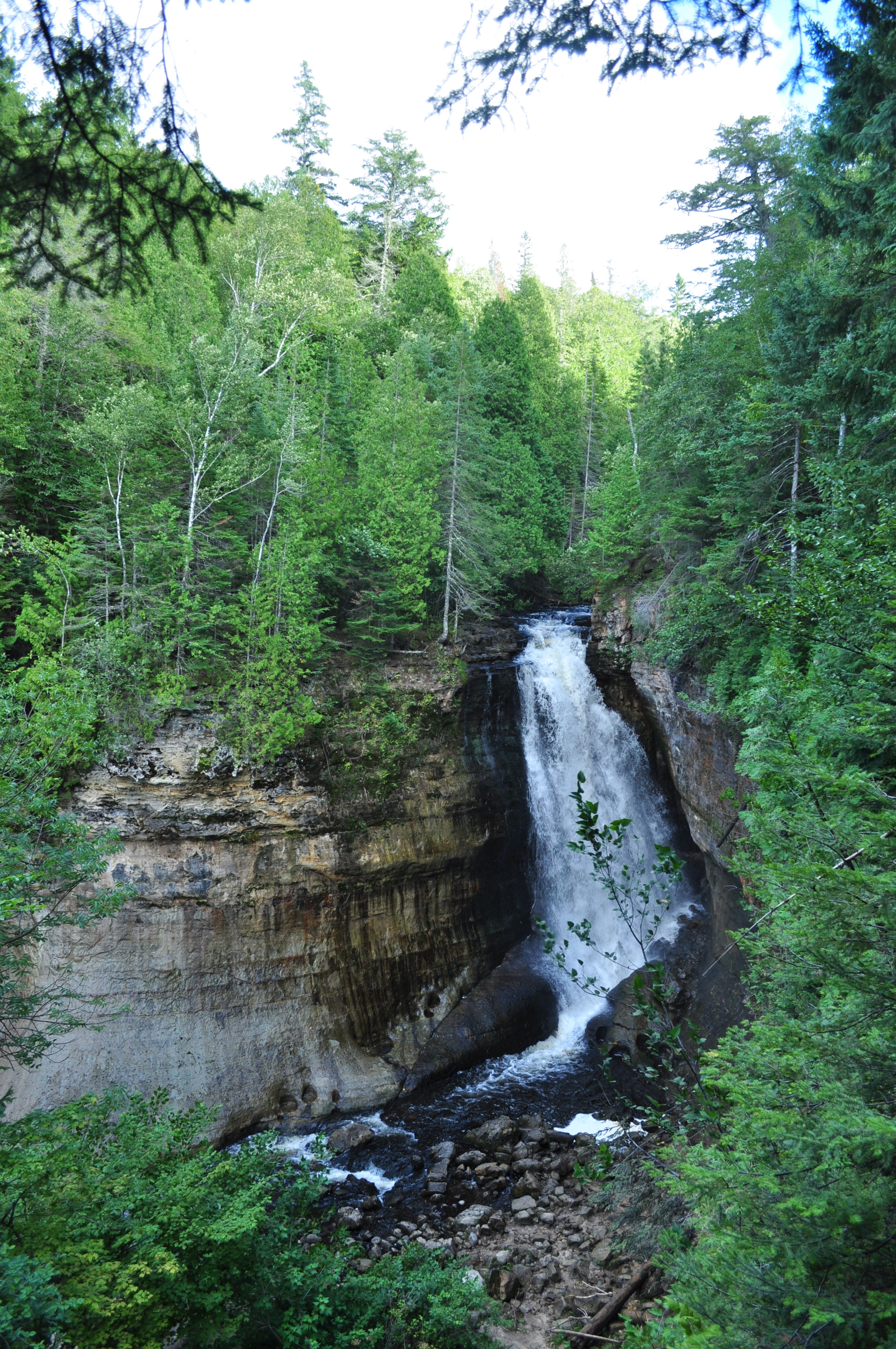 The unique landscape and ecosystem can be explored by hiking, camping, and kayaking.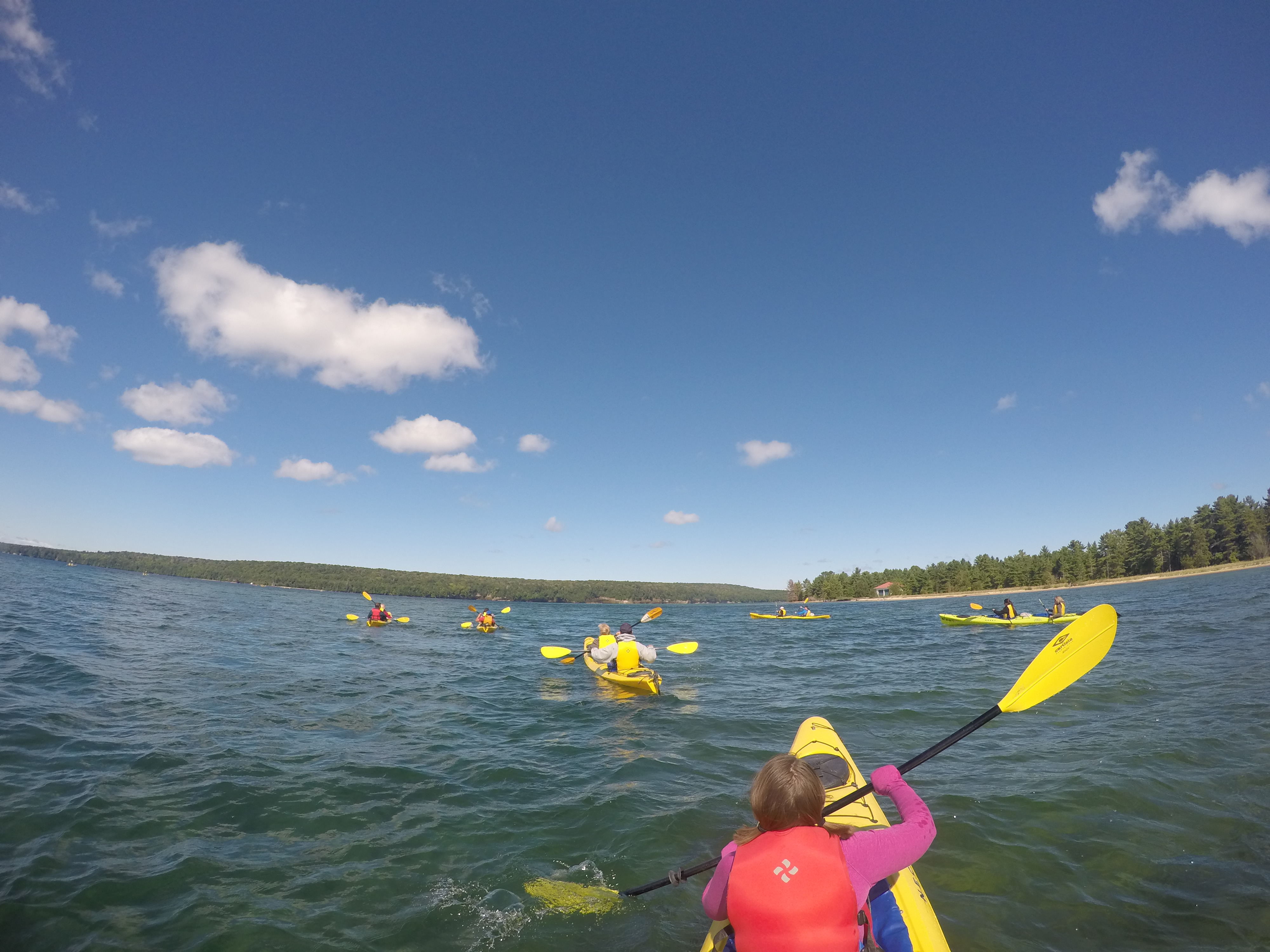 If you aren't feeling very adventurous, I highly recommend taking one of the Pictured Rock Cruises. This is a great way for the whole family to experience Pictured Rocks.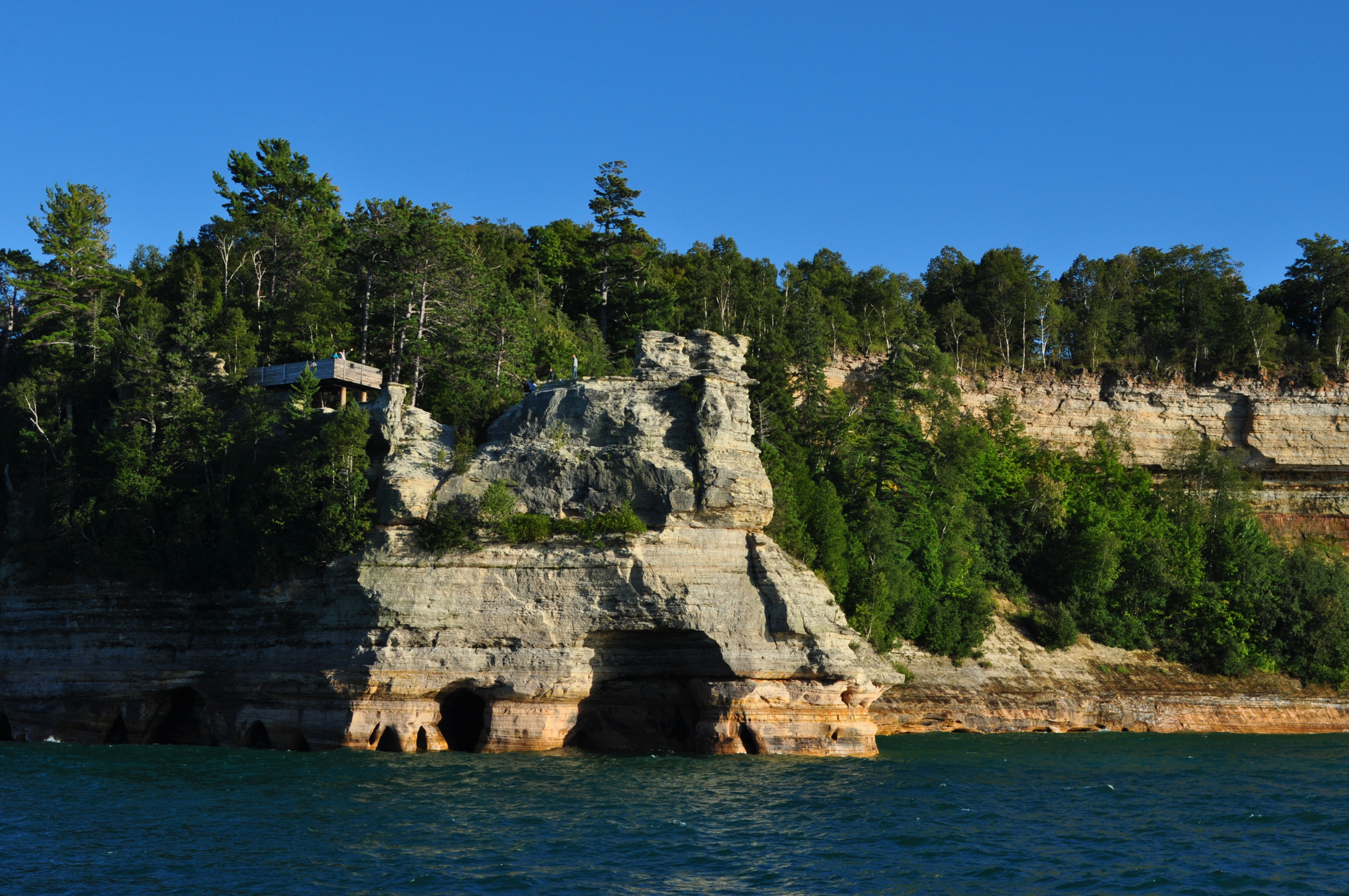 grand rapids
Of course I had to include my own city on this list. I may be biased but I think Grand Rapids is a great place to visit, especially in the summer.

If you are a craft beer enthusiast, you are in luck. Grand Rapids, also known as Beer City USA, is home to some incredible breweries.
Some of my favorites include: Founders, Brewery Vivant, Jolly Pumpkin, and The Mitten. I highly recommend going to The Mitten Brewing Company for a beer and their famous pizza flight.

Grand Rapids is also known for art. Exploring Frederik Meijer Gardens & Sculpture Park is the perfect way to spend a summer day. 
The whole family will love exploring the indoor and outdoor gardens and sculpture galleries.
You'll also find public art throughout the city. Be sure to check out the new iconic LOVE sculpture by Robert Indiana. You'll find the iconic sculpture located on Louis Campau Promenade in downtown Grand Rapids.
saugatuck
Saugatuck, Michigan is located along the shores of Lake Michigan. Saugatuck is a well known artsy beach town that has something for everyone.
Whether you like shopping, admiring a vibrant art scene or spending the day at the beach, you'll love the charming quaintness of this West Michigan beach town.
holland
Located on the shores of Lake Michigan, discover the charming town of Holland. From white sandy beaches, small-town charm, to hiking the trails and picking your own fruit, Holland offers something for the whole family.
Lake Michigan is great for swimming, boating, and paddling.  Spend the day at one of the five public Lake Michigan beaches in Holland.

If you happen to  be visiting during blueberry season, head to one of Holland's u-pick blueberry farms. Picking blueberries is one of my favorite summer activities. If you don't feel like picking yourself, many of the farms sell already picked blueberries.
ludington
From outdoor adventures, family fun, to a relaxing romantic getaway, Ludington offers something for everyone.

Explore 18 miles of trails at the Ludington State Park. Enjoy a hike on one of the eight marked trails. You'll find the Big Sable Point Lighthouse, a favorite hiking destination in the park.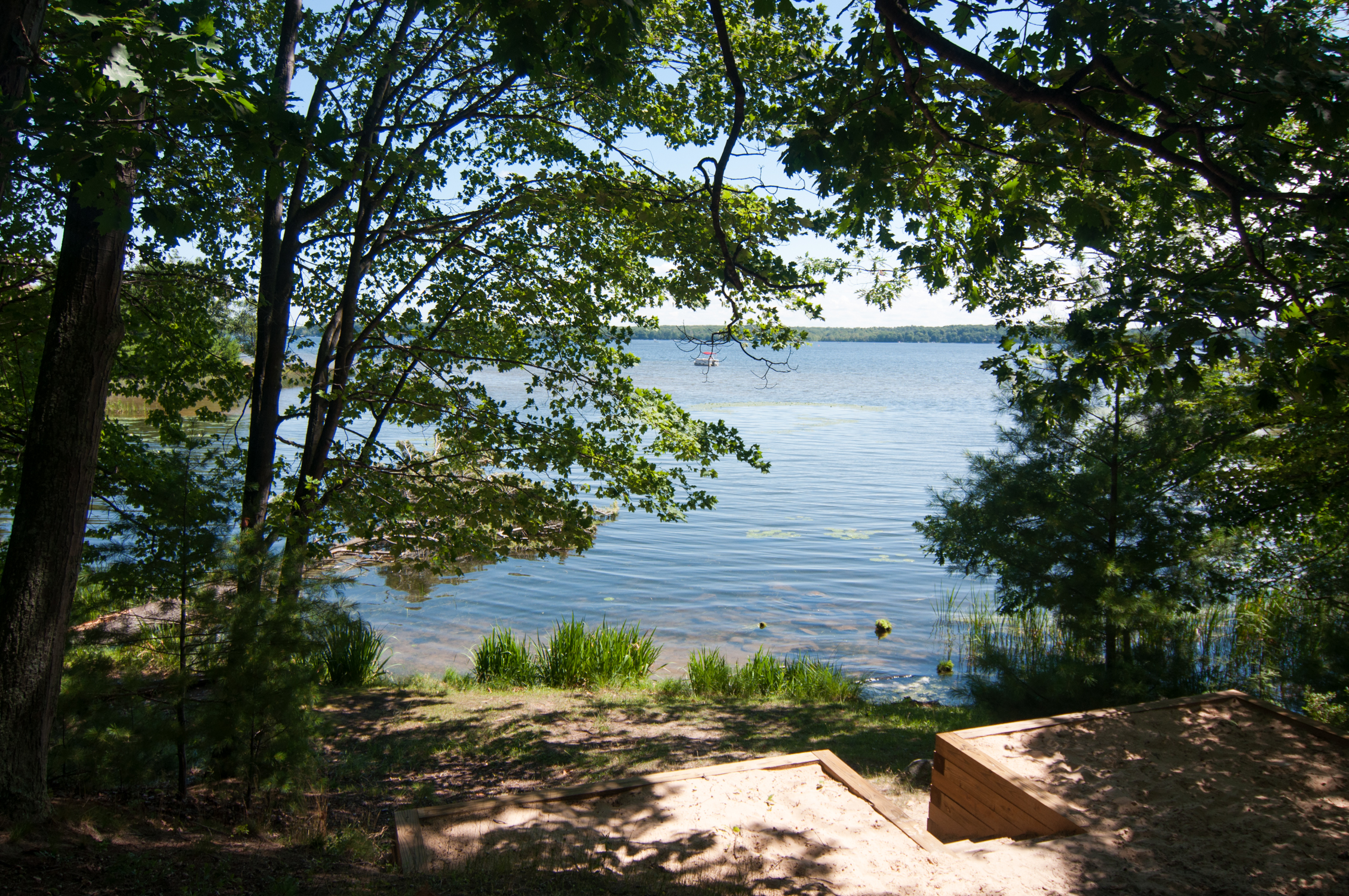 Grab a drink at one of Ludington's craft breweries.
pentwater
Located on the white sandy fresh water shores of Western Michigan, you'll find the charming town of Pentwater.  You'll find one of the most beautiful State Park public beaches in Pentwater.
This is the most popular reason to visit during the warm summer months. You'll love the white sandy beach, sand dunes, and fresh water.

Watching the sunset on the beach is the best part about summer in Michigan.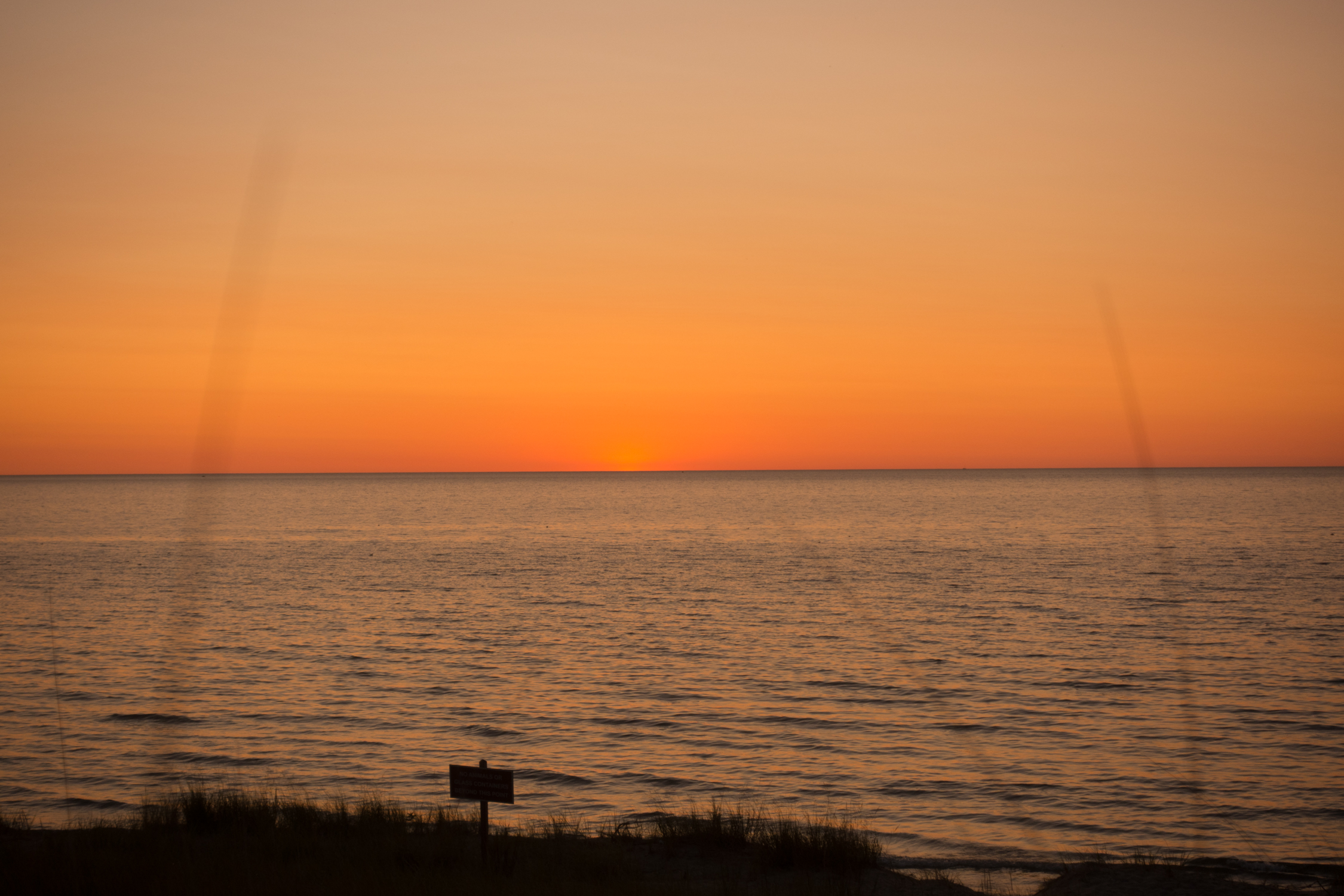 greenfield village
Located in Dearborn, Greenfield Village is the perfect place to spend a summer day. Throughout the season, you'll find different events. My absolute favorite summer activity is to attend Salute to America.
Listen to the Detroit Sympony Orchestra play while you enjoy a picnic with family and friends. It is the perfect way to celebrate the Fourth of July.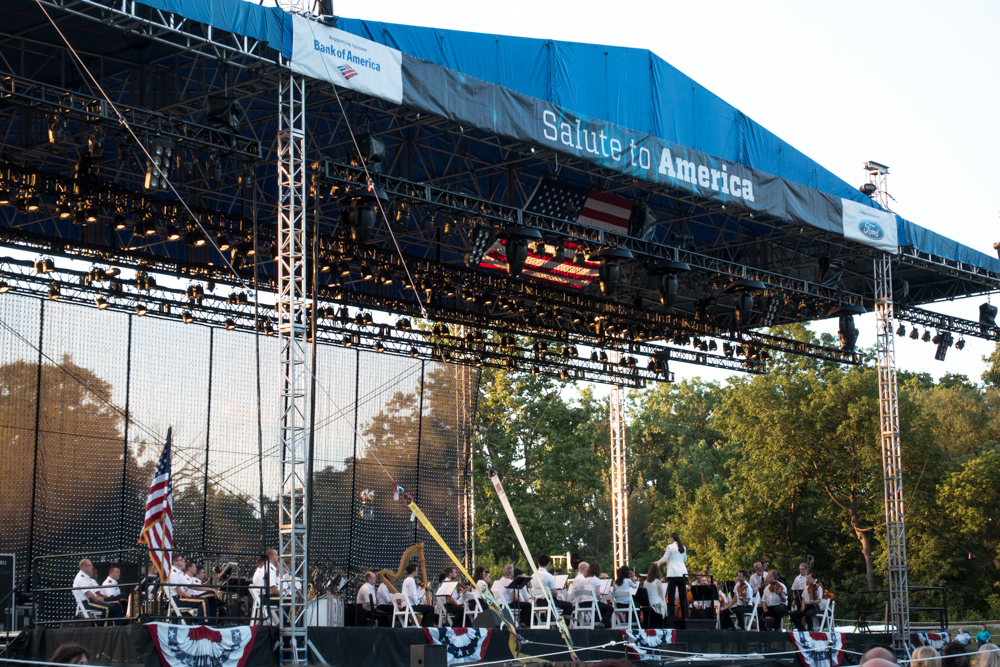 grand haven
Known as Coast Guard City, U.S.A., Grand Haven is a favorite summer travel destination to visit. You'll find a wide range of fun activities to do.

Soak up the sunshine and enjoy a beach day at the Grand Haven State Park. The park offers a sandy beach and views of the iconic pier and lighthouse.

Watching the sunset along the pier is the perfect way to end your day in Grand Haven.
traverse city
And of course, I had to include one of my favorite places, Traverse City. Even though I have talked about Traverse City quite a few times on the blog, I still wanted to include it on my guide to the Best Michigan Summer Vacation Spots.

Traverse City is a beautiful place to visit, especially in the summer. Explore the beaches, hike the sand dune, or enjoy a glass of wine at one of wineries.
I hope that this guide has inspired you to put Michigan on your Summer travel bucket list! There are so many other great ideas of the state to explore too!
Happy Travels! Jeni