A travel guide on the top things to do in Traverse City, Michigan.
Traverse City, Michigan has become one of my favorite travel destinations. I've shared my love for Traverse City a few times on the blog, but I wanted to create a travel post highlighting the best things to do there.
No matter the time of year, Traverse City is a beautiful place to visit. Whether you are planning a family-friendly vacation, a romantic getaway or a girls' weekend, Traverse City has something to offer.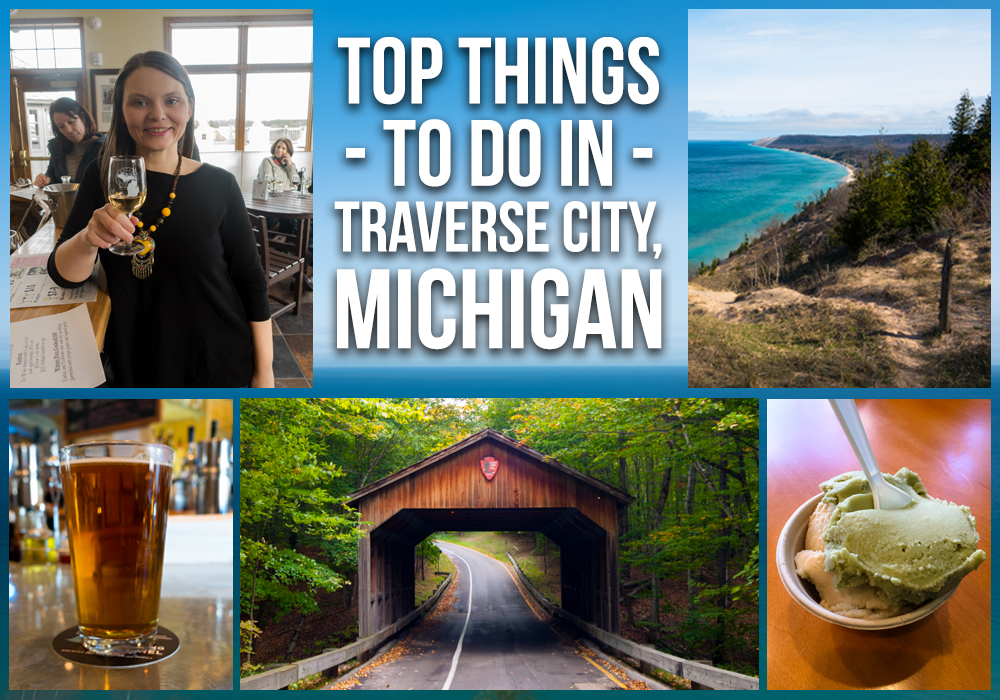 wine tasting
If you haven't had the chance to experience Northern Michigan wineries, you are in for a real treat!
Located on the 45th parallel, Traverse City has two peninsulas that were formed by the glaciers.
The Northern Michigan climate provides the perfect temperature for wine making.

I highly recommend taking a wine tour. There are a few local wine tour companies that offer private and group wine tours. You can relax and enjoy wine tasting without having to worry about driving.
I have had a great experience with Traverse City Tours. The best part is that if you are staying in town, they'll pick up up at your hotel! Wine tours are very popular for bachelorette parties.
sample local craft beer
If you prefer to drink locally produced craft beer over a glass of wine, you'll be pleasantly surprised by Traverse City's breweries.
 If you love checking out new breweries while on vacation, Traverse City is the place to go.

The Traverse City Ale Trail is a fun way to experience the thriving craft beer scene. 
There are 8 breweries on the ale trail plus one bonus brewery on the Ale Trail.
Be sure to check out my complete guide to the Traverse City Ale Trail here. You'll find information on all the breweries located on the Traverse City Ale Trail!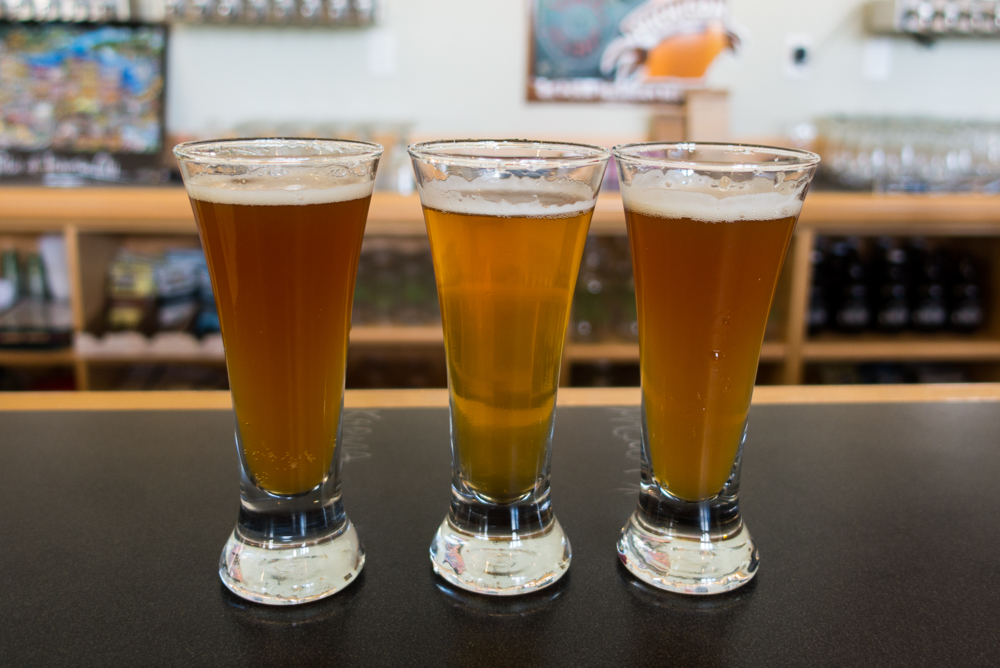 Take a day trip to sleeping bear dunes
Located along the shores of Lake Michigan, Sleeping Bear Dunes National Lakeshore has become a very popular summer vacation destination in the Midwest.
A few years ago, it was named 'Most Beautiful Place in America' by Good Morning America. Sleeping Bear Dunes offers something for the whole family.

Sleeping Bear Dunes National Lakeshore offers a great variety of day hikes.
If you aren't ready to tackle the famous dune climb, I highly recommend hiking one of the shorter trails. My favorite hiking trail is the Empire Bluff Trial.
The trail is short and offers some incredible views of Lake Michigan.
If hiking isn't your thing, take the scenic route along the Pierce Stocking Scenic Drive: a 7.4 mile Scenic Drive with 12 stops and look out points along the way.

attend the National Cherry Festival
Traverse City is know as the Cherry Capital of the world. The National Cherry Festival celebrates all things cherry. The festival is held at the end of June and beginning of July.
The festival offers fun for the whole family. The festival is one of Traverse City's best events, drawing as many as 500,000 attendees.
tour traverse city commons
Traverse City transformed the old Traverse City State Hospital into a hip spot for food and shopping.
The Village at Traverse City commons offers unique shops, restaurants, and even living spaces.

You can also take a historical tour. I haven't been able to take a tour yet, but hopefully on my next trip! You can explore the old underground tunnels. Such a unique experience!
Explore Downtown
Exploring downtown Traverse City is one of my favorite things to do. Wander along Front Street and check out some fun, unique stores.

Check out the State Theatre and see what's currently playing.

Grab ice cream at Milk and Honey.

Dine at one of the many restaurants located downtown.
Fall Color Tour
If you happen to be planning your trip to Traverse City during the fall, be prepared for breathtaking fall foliage. Fall in Traverse City is just beautiful.

Take a scenic drive along the famous M-22. It is one of my favorite drives in the state.
Enjoy the water
One of my absolute favorite things to do in Traverse City is to enjoy the water.
Whether it's kayaking or just a leisurely stroll along the water, taking in the fresh air and sounds of the waves is my absolute favorite thing. During the summer, spend the day at the beach! There are lots of great beaches in Traverse City.

Traverse City is just a magical place. It is one of my favorite places to visit in Michigan.
I could definitely see myself living in Northern Michigan. There is just no place like it.
XO Jeni
Pin this image for future reference!