Mackinac Island is one of my favorite weekend getaway spots in Michigan. Mackinac Island is an 8 mile long island located between the lower and upper peninsulas. A short ferry ride is the only way to get to the island. You can take the ferry from Mackinac City or form St. Ignace, located just over the Mackinac Bridge.
There are no cars on the island. You'll see plenty of bikes and horse taxis. The island is a great weekend getaway spot and I wanted to share with you my list for the top 5 awesome things to do on Mackinac Island.
1. Stay on the Island

To fully experience the island, I highly recommend staying overnight. Mackinac Island has a wide range of lodging to choose from: inns, bed and breakfasts, hotels and the Grand Hotel. There is something for everyone's budget. Going during peak season will cost a lot more than going in the off season. I recommend signing up for the email lists of any hotel that you like because sometimes they offer special rates and discounts. On this last trip we stayed at the Lilac Inn which was really nice, plus its location can't be beat. I have also stayed at a few of the bed and breakfasts on the island including the Bay View B & B. There is just something about waking up on the island.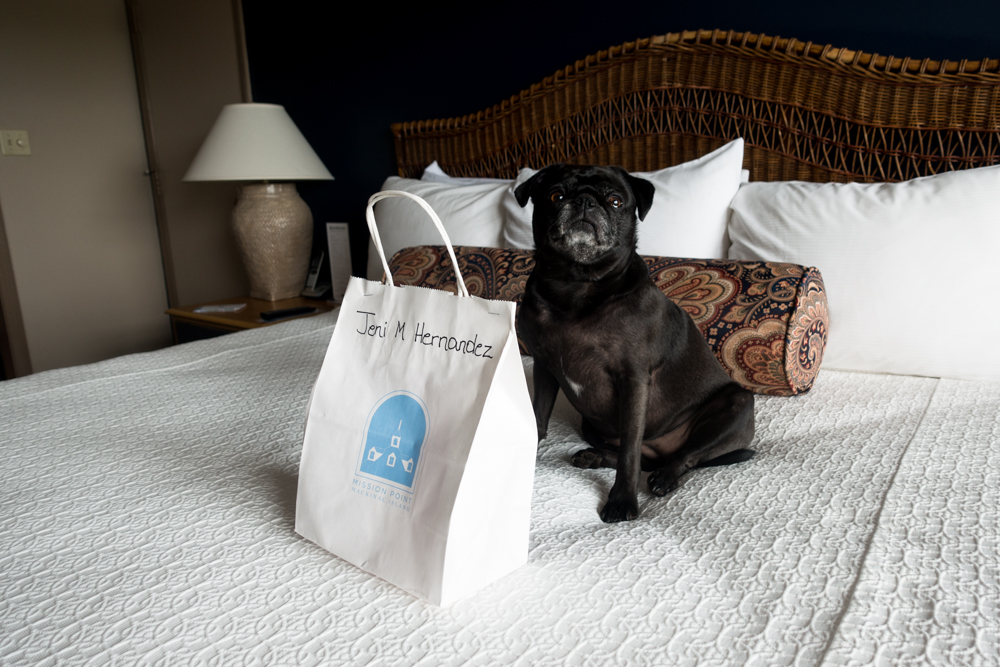 Visiting Mackinac Island with your dog? Mission Point Resort offers dog-friendly accommodations! Last year we stayed at Mission Point Resort with their Pooch at the Point Package. Check out my full review here. 

How about staying at The Grand Hotel, the number one rated hotel in Michigan by U.S. News and World Report? Last fall we were able to get an amazing rate for our trip. The iconic hotel is rich with history and perfect for your stay on the island. Check out my full review here.
2. Bike around the Island 

This is probably one of the most popular activities to do on the island. There are a few bike rental shops off Main Street with different bike rental options. You can also bring your own bike on the ferry for a small fee. Taking a bike ride around the perimeter of the island is a great way too see the whole island. Plus you'll get some pretty spectacular views of Lake Michigan. It is a pretty easy bike ride too. If you are looking for a longer ride, there are lots of trails inside the island.
3. Shop along Main Street

Besides all the famous fudge shops, there are a few unique boutique shops that I just adore. I always have to make a stop at my favorites: Little Luxuries of Mackinac Island  and Poppins. Little Luxuries carries my favorite vegan-friendly Jenna Kator handbags and lots of unique products that you just can't find at your everyday tourist shop. Poppins has a great selection of letterpress cards, stationary, and handcrafted goods.
4. Sail Mackinac 

I had never been on a sail boat before my last trip to the island. My mom booked a sail with Sail Mackinac for a two hour sunset sail. I was pretty excited and a little nervous about how I would handle being on a sail boat. Captain Dave and First Mate Tim were wonderful. The views were just breathtaking. We sailed passed the Grand Hotel towards the Mackinac Bridge as the sun was setting. If you are looking for a fun and different way to see the island, I highly recommend booking a sail trip with Sail Mackinac.
5. Arch Rock Kayak Tour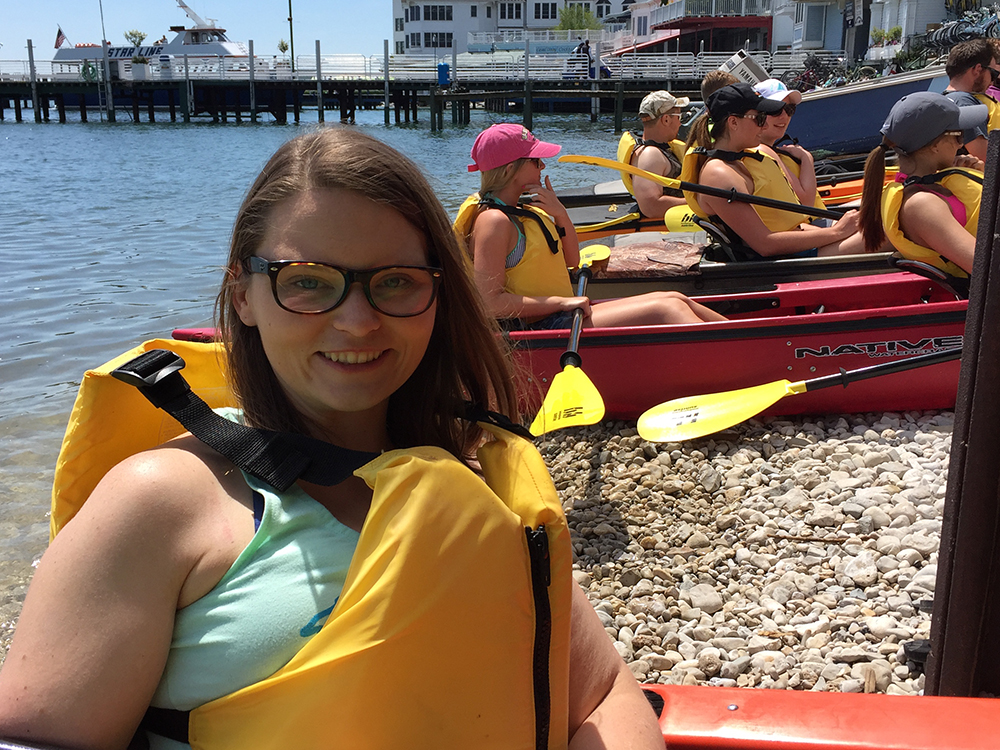 I had no idea that you could take a kayak tour on Mackinac Island until last year when I happened to stumble across Great Turtle Kayak Tours. I knew that I just had to go on a kayak tour the next time I was on the island. I booked the Arch Rock Kayak Tour, which was about 2 hours long. For a single kayak the cost for the tour was $80, definitely worth the price. All of the kayak guides were amazing and very friendly. I will definitely be going back on another kayak tour the next time I visit the island. I even made my first GoPro video. I wasn't even sure if I recorded anything since I was so focused on paddling. I hope that you enjoy my video of the kayak tour!
---
Step back in time and head to Mackinac Island for a weekend getaway. I haven't been during the fall, but I can just imagine the gorgeous fall colors. Any time of year is a great time to visit the island. There is so much more to do on the island then what I have mentioned; I just wanted to share some of my favorites. And now here are some more photos from Mackinac Island!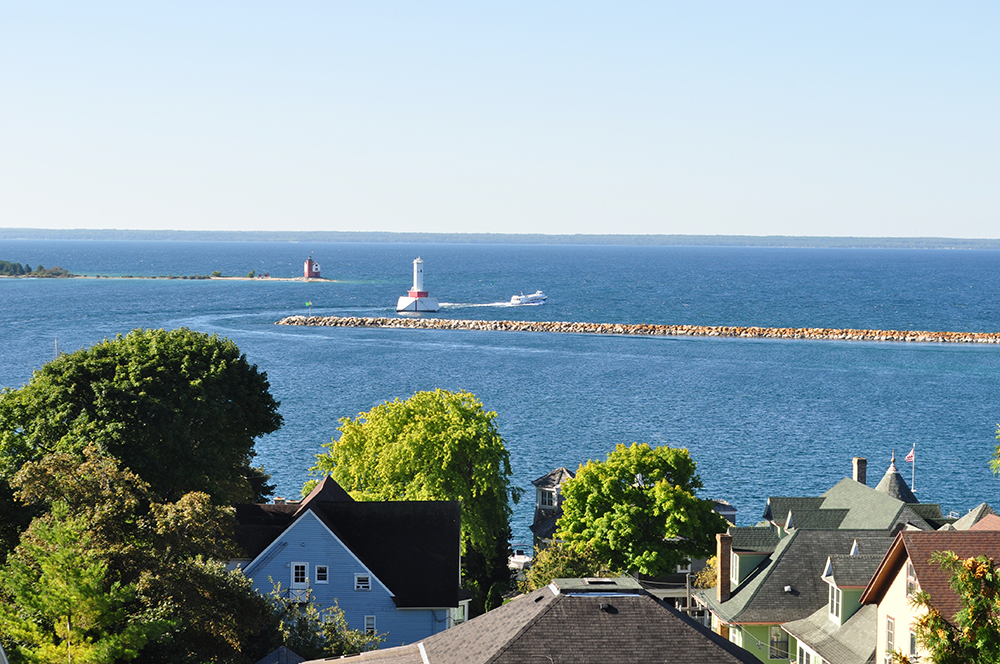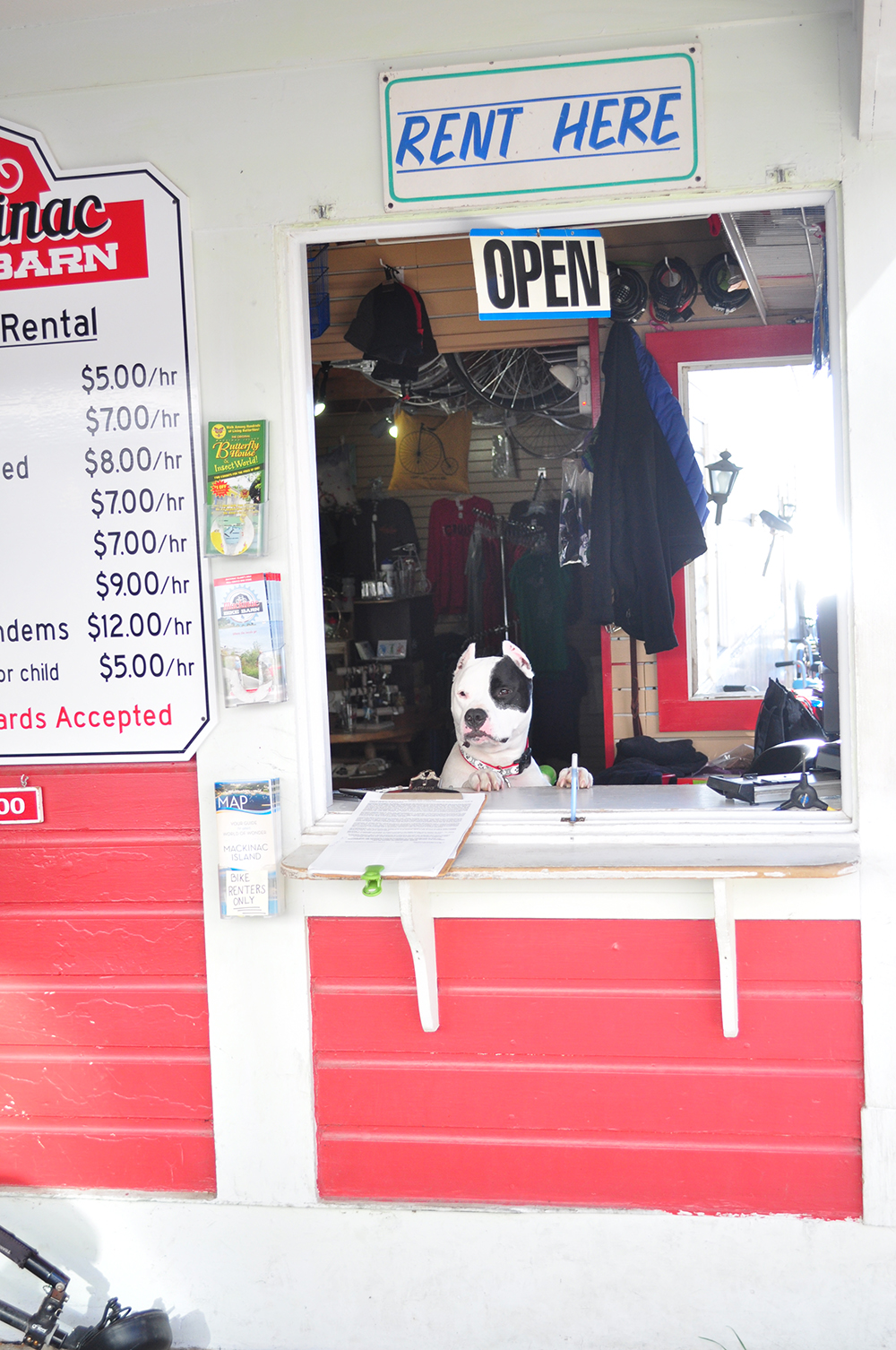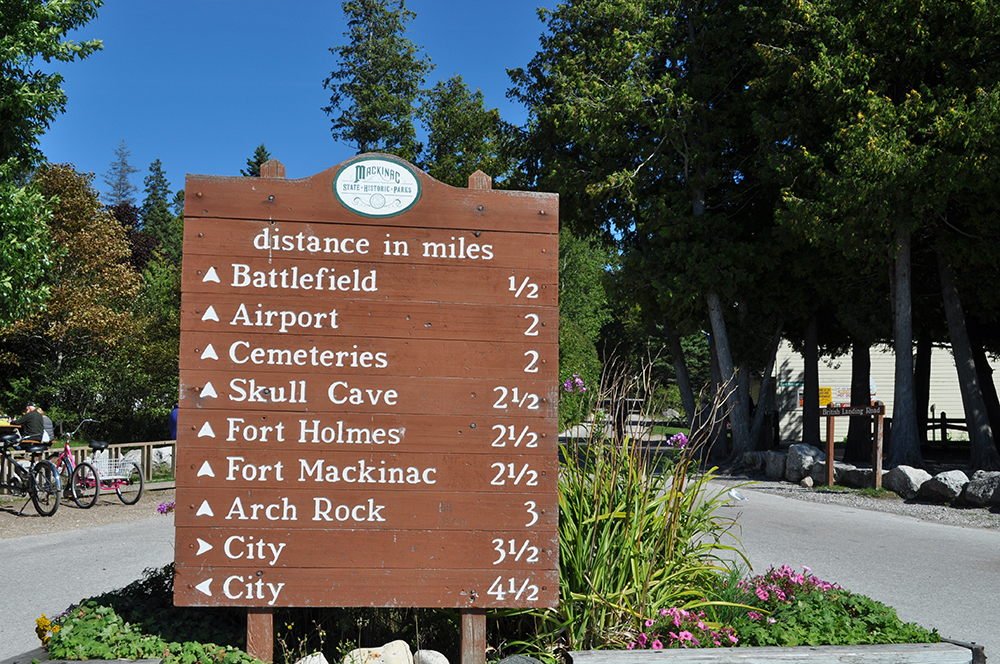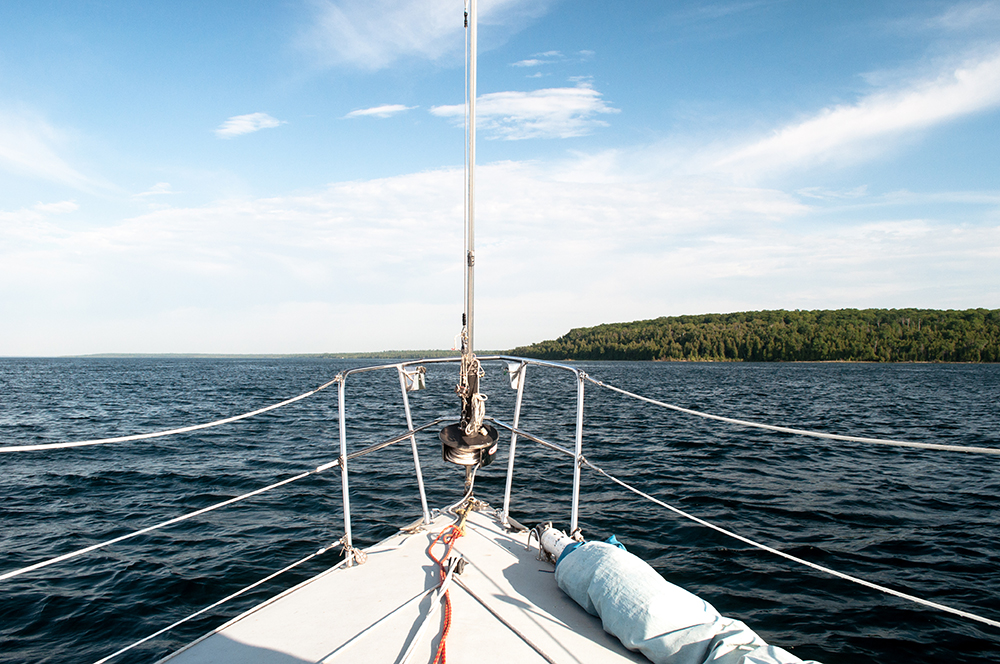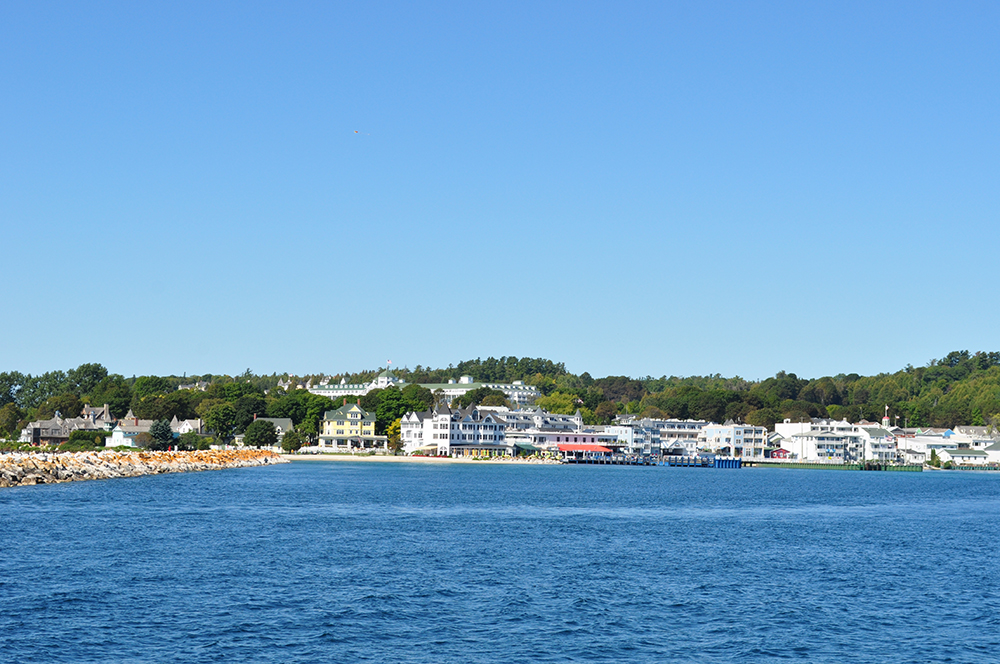 Have you been to Mackinac Island? Let me know some of your favorite activities to do on the island!
Xo Jeni