Cool down on a hot summer day with this light and refreshing Pineapple Watermelon Smoothie.


This hot summer weather has left me craving all the fruit. I just can't get enough fruit, especially watermelon.
Have you had frozen watermelon in a  smoothie before? This was my first time using frozen watermelon in a smoothie and I just love it! The smoothie becomes creamy from the watermelon. The night before I want to make the smoothie, I cut up the watermelon and freeze it.
I love the combination of pineapple, watermelon and raspberries. Perfect combination for a summer smoothie! Instead of using a plant milk, I like to use orange juice to blend the smoothie. The combination of orange with the three fruits is so good!
For a fun presentation, I served this smoothie in a pineapple. I cut off the top of the pineapple and then removed all the fruit. You can also just use a regular glass to serve the smoothie!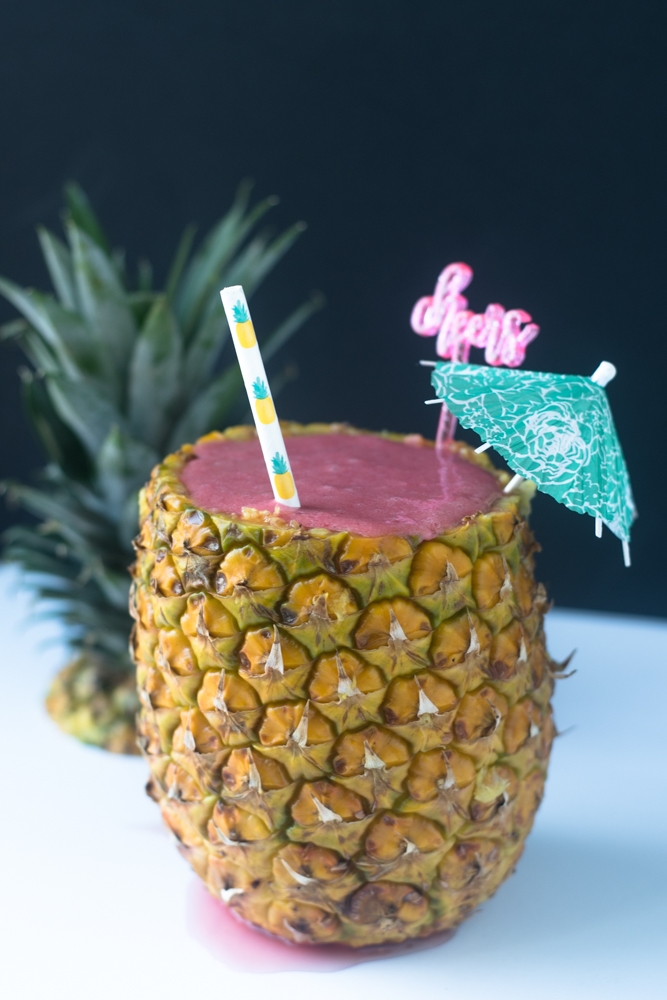 This refreshing Pineapple Watermelon Smoothie is perfect for summer!
Pineapple Watermelon Smoothie
Light and refreshing fruit smoothie that is perfect for summer. The night before you make the summer freeze the watermelon.
Ingredients
1 Cup Pineapple
½ Cup Raspberries
¼ Cup Orange Juice
1 ½ Cups Frozen Watermelon
Instructions
Add all the ingredients into a blend. I like to add the watermelon last.
Blend until smooth!
Serve!
XO Jeni