Cranberry season is officially here and I couldn't be more excited! Fresh cranberries can be used in so many different recipes. This post will share some unique recipes using fresh cranberries.
Over the weekend, I attended the annual cranberry harvest at DeGrandchamp's Farm in South Haven, Michigan. It always amazes me how much work goes into harvesting the berries!
To read more about how cranberries are harvested, check out my blog post about visiting a cranberry bog!
Fresh cranberries are so versatile. Cranberries can be used in salads, smoothies, desserts and more!
There are so many great fresh cranberry recipes out there. These 20 fresh cranberry recipes are perfect for the upcoming holiday season too!
This Slow Cooker Cranberry Sauce is a great make-ahead side dish for your Thanksgiving day meal. 
Cranberry Stuffed Sweet Potatoes combine two holiday side dishes in one! Baked sweet potatoes are topped with a delicious cranberry sauce!
Dried hibiscus flowers enhance the natural tartness of cranberries while freshly squeezed orange juice makes the sauce have a nice tang. This Cranberry Hibiscus Sauce is perfect for your holiday meal!
Vegan Pumpkin Cranberry Cornbread is perfect for making this fall and for Thanksgiving.
Light, fluffy Vegan Orange Cranberry Muffins are the perfect way to start your day!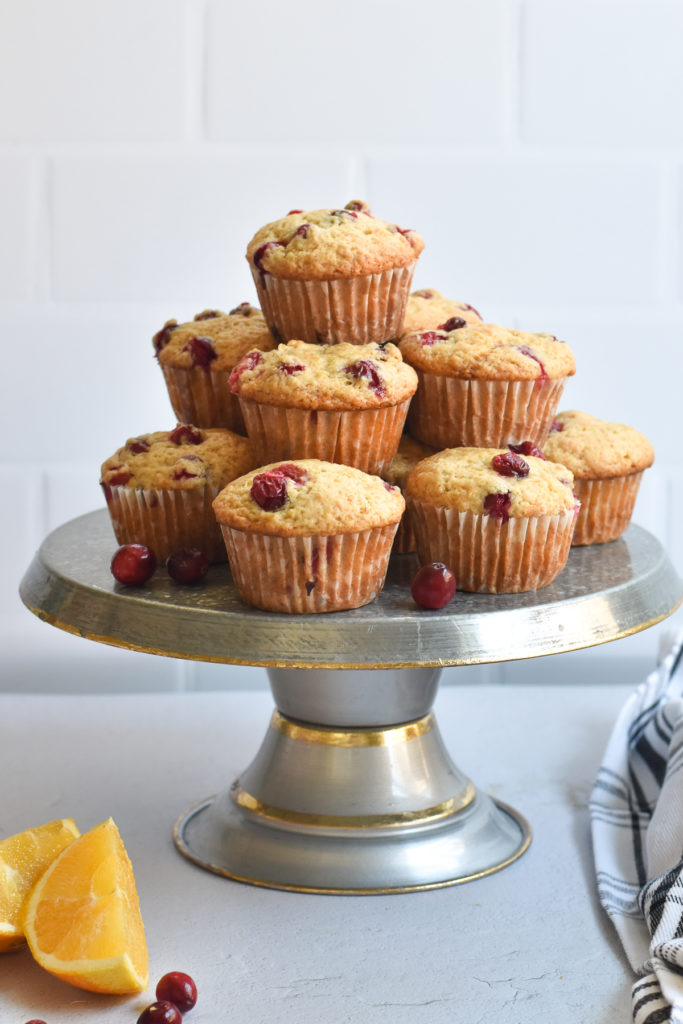 This Vegan Cranberry Orange Pound Cake is moist, flavorful, and will soon become a favorite to bake during the holidays and winter months.
A fresh cranberry smoothie is the perfect way to start the day!
This festive Braised Red Cabbage with cranberries is the perfect addition to your holiday table!
This Creamy Cranberry Salsa is creamy, sweet, tangy, and a little spicy. Great for holiday entertaining.
This Ginger Cranberry Dressing takes less than 5 minutes to make!
This Cranberry Chili is a unique way to use fresh cranberries!
This Cranberry Blueberry Crisp is perfect for a quick and easy holiday dessert.
Cranberries and orange zest add a fall seasonal twist to this Vegan Cranberry Coffee Cake that's topped with a pecan and cinnamon topping.
Sugared cranberries are perfect for adding to your holiday desserts!

This festive Christmas Beer Sangria with fresh cranberries is perfect for all the beer lovers in your family.
This Cranberry Apple Pear Crumble is perfect for the holidays. Such a delicious combination of fruit!
Slow Cooker Mulled Wine is perfect for the holidays.

Next time you are at the grocery store or farmers market, pick up a bag of fresh cranberries and try one of these 20 fresh cranberry recipes!
XO Jeni