Top Drinks of 2017: My favorite drinks of the year!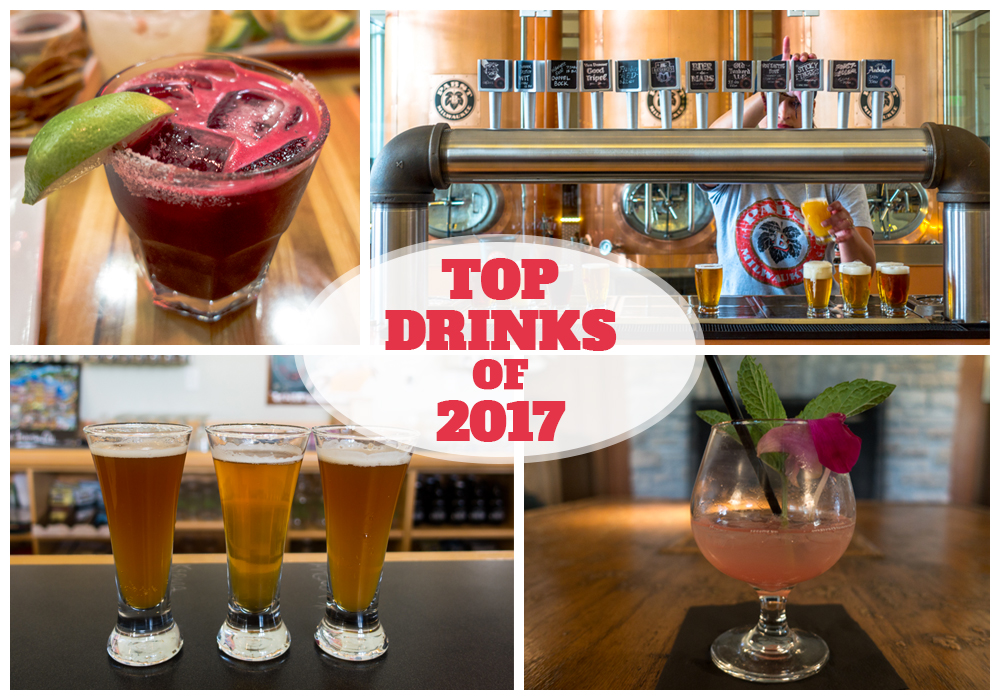 I shared with you my top vegan eats of 2017, now I am sharing my Top Drinks of 2017! This year I had some incredible drinks. From craft beer to hand crafted cocktails, I tasted some of the best drinks. In this round-up, I am sharing my Top Drinks of 2017. Whenever I am traveling, I love trying a local craft beer, wine, or cocktail.
Bartender's Choice | Sage's Cafe | Salt Lake City, Utah
I'm not quite sure what to call this cocktail! I wasn't sure what to order to drink at Sage's Cafe.  Our server took notes on everything that I liked and disliked. The result was this slightly sweet, not too sweet citrusy drink. When I asked what was in the drink, he said that I didn't want to know! It was definitely strong!

beet margarita | zest kitchen | salt lake city, utah
Beets in a margarita?! Yes, please! This Beet Margarita from Zest Kitchen & Bar was earth, strong, and refreshing! You definitely need to be a beet fan to enjoy this margarita!
Craft Beer | Pabst Brewery | Milwaukee, WI
While attending the Beer Bloggers Conference in Milwaukee, we got to have drinks at the newly renovated Pabst Brewery. We got to sample some incredible beers from new and old Pabst recipes.
Frozen Mimosa | Charley Creek Inn | Wabash, Indiana
I love a good mimosa, but I had never had a frozen mimosa until my trip to Wabash, Indiana. A frozen mimosa is the perfect way to cool down on a hot summer day!
Chardonnay Reserve | Lemon Creek Winery |Berrien Springs, MI
During my stay at Serenity Springs earlier this fall, I was able to go on their wine tour, which was so much fun! My favorite wine was the Chardonnay Reserve from Lemon Creek Winery. As a dry white wine fan, their chardonnay has a nice level of lemony acidity which is balanced on the palate by soft apple and pear flavors.
Watermelon Elderflower Cooler | Mission Point Resort |Mackinac Island, MI
Elderflower cocktails are one of my favorites to order. The combination of watermelon and the elderflower was perfect. The two flavors really compliment each other. The cocktails served at the Mission Point Resort on Mackinac Island are all hand crafted with the freshest ingredients. They even use fresh herbs from their own herb garden.
Brewery Terra Firma | Traverse City, MI
One of my favorite trips this year was to Traverse City, Michigan. Northern Michigan might be known for their wineries, but they are also home to some incredible craft breweries. One of my favorite breweries along the TC Ale Trail was Brewery Terra Firma,  a production brewery, tap room, and MAEAP certified farm.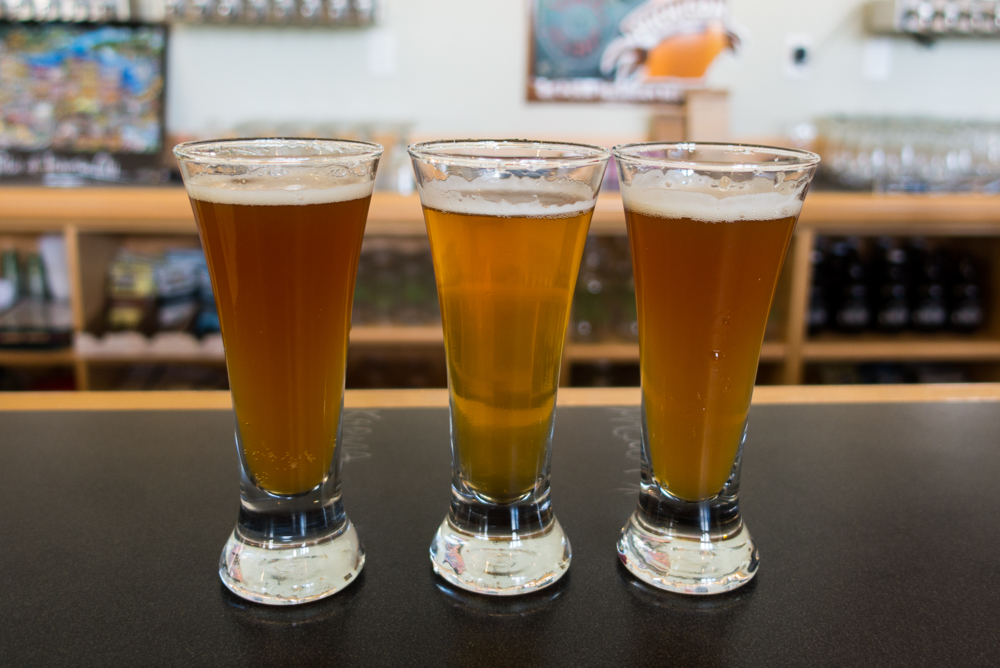 Samuel Adams Beer | Boston, MA
Confession time: I had never tried a Samuel Adams Beer before going on a brewery tour at their Boston Brewery. Overall I was really impressed with their beer! It was such a fun, iconic place to tour too!
Sour beer flight | Upland Brewing | 7 Monks Taproom
This year I have become a fan of sour beers. Do you like sour beers? When my friend Erin from The Epicurean Traveler, invited me to a sour beer tasting from Upland Brewing Co., I couldn't say no! We had a great time sampling the sour beers from Upland Brewing Co. at 7 Monks Taproom here in Grand Rapids. We learned about their brewing process and how they brew their sour beers. I hope that I can visit their brewing in Bloomington, Indiana soon!
Cheers!
XO Jeni