I always like to keep a package of Soy Chorizo from Trader Joe's in my fridge. I just love it so much!
Soy Chorizo is so versatile and there are so many different ways to use it.
This round-up of recipes using Soy Chorizo will make you always want to keep a package or two in your fridge too!
Trader Joe's Soy Chorizo is a favorite among vegans and carnivores.
Just one bite, it is easy to see why it's a fan favorite. It's spicy, zesty, and only takes a few minutes to cook. It is also very inexpensive—only $2.29 a package.
Many people wonder if you have to remove the chorizo from the casing before cooking it.
Since the casing is plastic, it is important to remove the Soy Chorizo from the casing before cooking it.
There are quite a few other brands of vegan chorizo on the market. My favorite is definitely Trader Joe's Soy Chorizo. Some other brands of vegan chorizo are Morning Star and Cacique,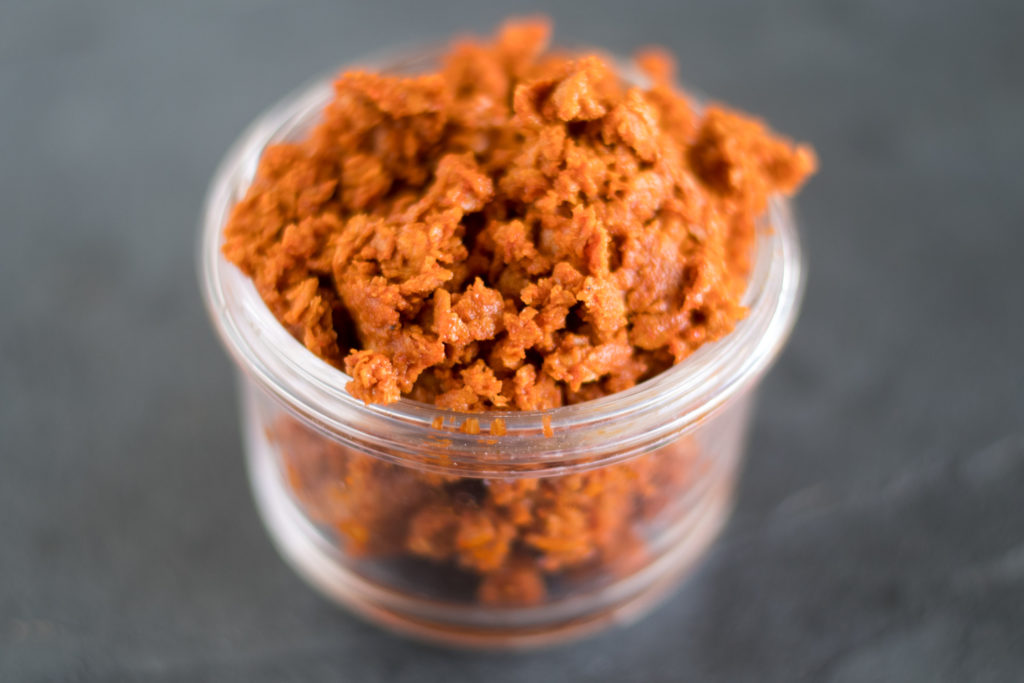 Recipes Using Soy Chorizo
This round-up of recipes using soy chorizo will show you just how versatile it can be.
I really love the combination of lentils and soy chorizo. This Vegan Lentil and Chorizo Soup is one of our family's favorite soup recipes! The soy chorizo adds so much depth of flavor.
This Vegan Cheesy Taco Pasta recipe is perfect for an easy comforting meal.
This Cheezy Soyrizo Bean Dip is the perfect appetizer to serve at your next party.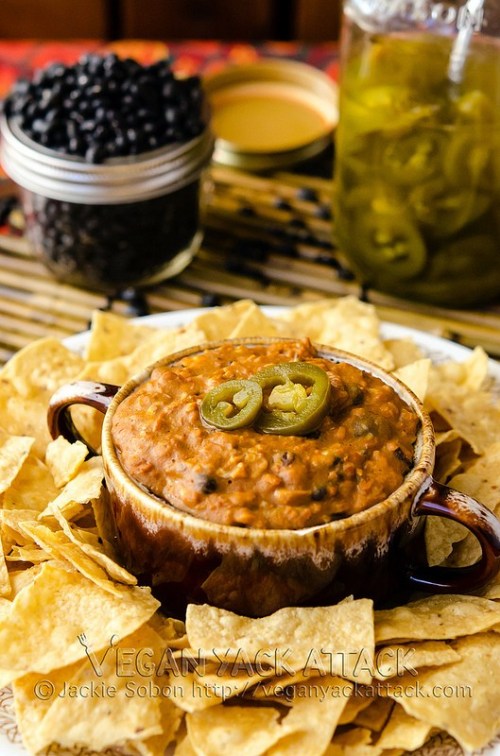 This Vegan Chorizo Noodle Casserole is a casserole inspired by Mexican Fideo Seco. A protein packed vegan casserole topped with an easy lime crema and diced avocado. The soy chorizo adds so much flavor to the casserole.
This Vegan Soy Chorizo Dip has two main ingredients! I have always loved the combination of vegan chorizo and cream cheese. It is so good! Definitely making this dip soon!
Vegan Chorizo and Chickpea Pasta is a protein packed vegan pasta recipe. Chickpea and the soy chorizo bulk up this pasta.

Vegan chorizo and potato tacos are a quick and easy weeknight dinner. I have always loved the combination of chorizo and potatoes. Definitely one of my favorite taco fillings!
Soyrizo, three different beans, taco seasoning & salsa are the base of this easy crock pot vegan chili recipe!
Soyrizo-stuffed portobello mushrooms topped with creamy guacamole, juicy tomatoes and spicy chips!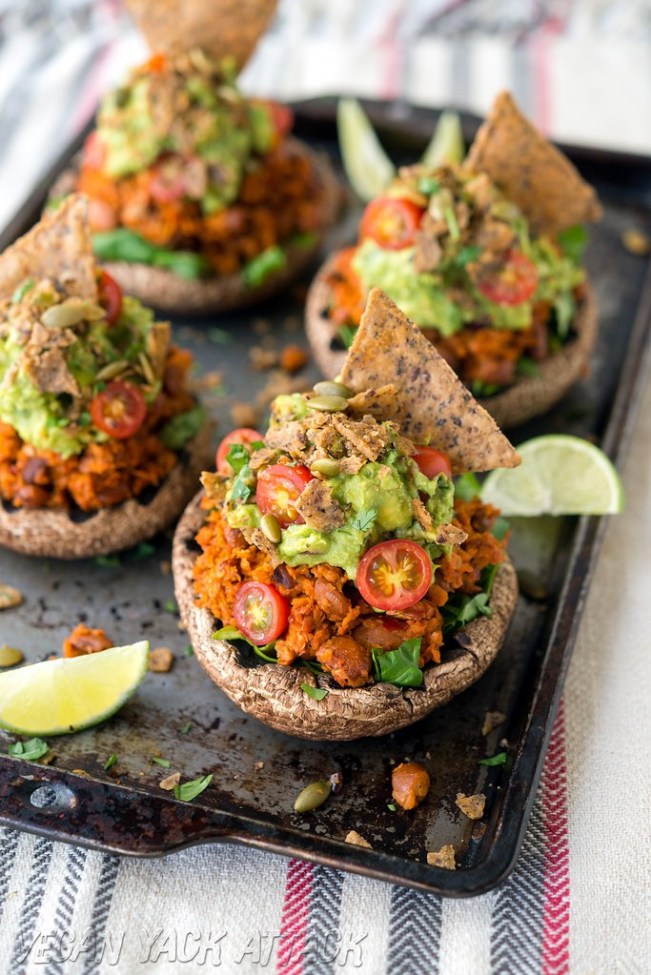 This Sweet Potato Hash with Vegan Chorizo is a hearty and delicious breakfast that can be made in 30 minutes!
This Chorizo Vegan Burrito Bowl takes less than 30 minutes to make. Great for an easy dinner!
Are you a fan of soy chorizo? I really love it. It is inexpensive and very affordable. When I lived in Mexico, soy chorizo was readily available. It was also very popular among omnivores who need watch their cholesterol and fat intake.
Do you have any favorite recipes using soy chorizo? Let me know in the comments!
"div style="display:none;">
Reader Interactions