This travel guide will show you what to do at the Holland Tulip Festival and why you should plan a visit!
Celebrate Holland's Dutch heritage during the Tulip Time Festival in Holland, Michigan. During the 8 day festival, you'll be able to experience traditional Dutch culture, which is a vital part to Holland's history, and attractions.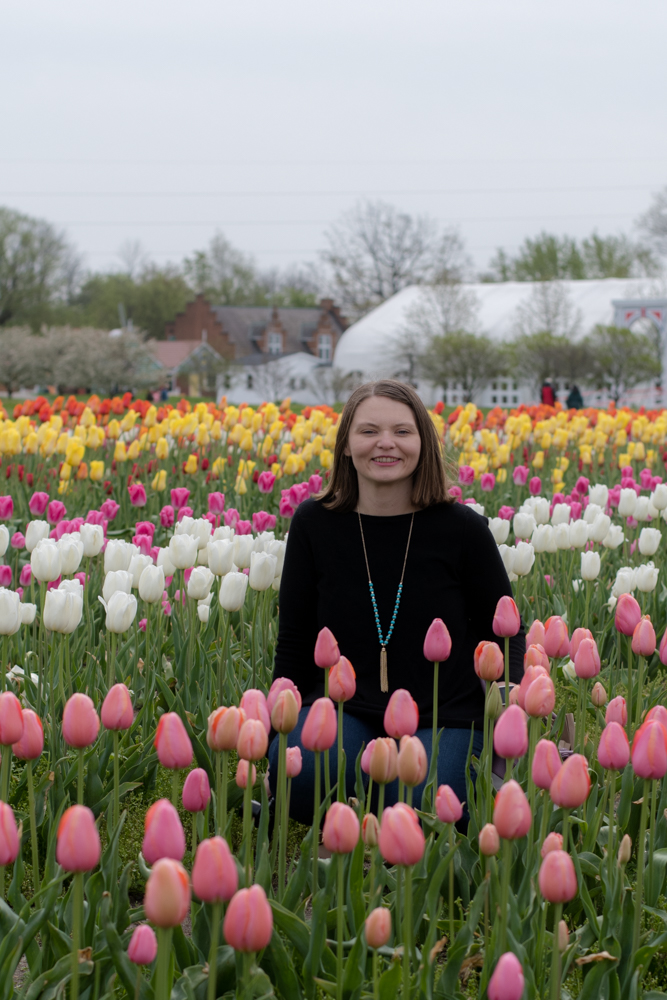 Where is Holland, Michigan
The Tulip Time Festival is located in Holland, Michigan—a charming small West Michigan Town. Holland is the perfect Midwest weekend getaway. The city is about 30 miles Southwest of Grand Rapids, making it the perfect spring day trip. From Chicago, Holland is about 2 ½ hours around the lake, and about a 3 hour drive from Detroit.
History of the Festival
In 1929, Holland planted the first crop of 100,000 tulips and experienced an overwhelming amount of visitors. Over the years, the Festival has grown into what it is today.
The Festival celebrates Holland's tulip heritage and history. There is so much to do at the Festival. From entertainment, costumes, parades, and Dutch dancers—Tulip Time is an incredible experience that you won't want to miss!
Where to Find the Tulips
There are over 5 million tulips planted throughout the city parks, public attractions, and city streets.
City Parks & Downtown Holland- You'll find over 200,00 tulips plated in the Downtown area.
Tulip Lane- 6 miles of Holland's streets are lined with over 200,00 tulips.
Windmill Island Gardens- One of my favorite spots to see the tulips! Over 100,000 tulips are planted in the park.
Veldheer Tulip Farm- Find over 5 million tulips planted at the farm!
Shows and Events
Throughout the Festival, you'll find traditional Dutch dancers, a carnival, quilt show, yoga in the tulips, and parades to name just a few of the events.
You can even take a Tulip Time tour. Tickets are $25/person and you'll get to experience Tulip Time with a guide. This hour long narrated tour will take you all over the city.
When to Visit
The tulip season is very short, so you'll want to plan your trip in early to mid-May, which is when the Tulip Time Festival takes place. Some years the tulips can bloom early or late. For up to date information, check out the tulip tracker!
For more information, be sure to check out the Tulip Time Festival website. You'll also find the complete Festival schedule here.
Have you ever been to Tulip Time in Holland before?
XO Jeni