Calling all craft beer enthusiasts! If you love a good brewery tour, you need to plan a trip to Fort Collins and visit New Belgium. This post will show you why the New Belgium Brewery Tour is one of the best tours available!
When I started planning my trip to Colorado this past May, I knew that I wanted to visit a few breweries. I love visiting local breweries when I travel. As someone who loves craft beer, this is a great way to sample beer from another part of the country.
When I began listing all the breweries that I wanted to visit, New Belgium in Fort Collins stood out. I am a big fan of their beer and their brewery space looked amazing. When I discovered that they offered tours, I registered immediately!
The 90 minute tour is open to people of all ages. Kids are welcome on tours, but only those 21+ can sample beer.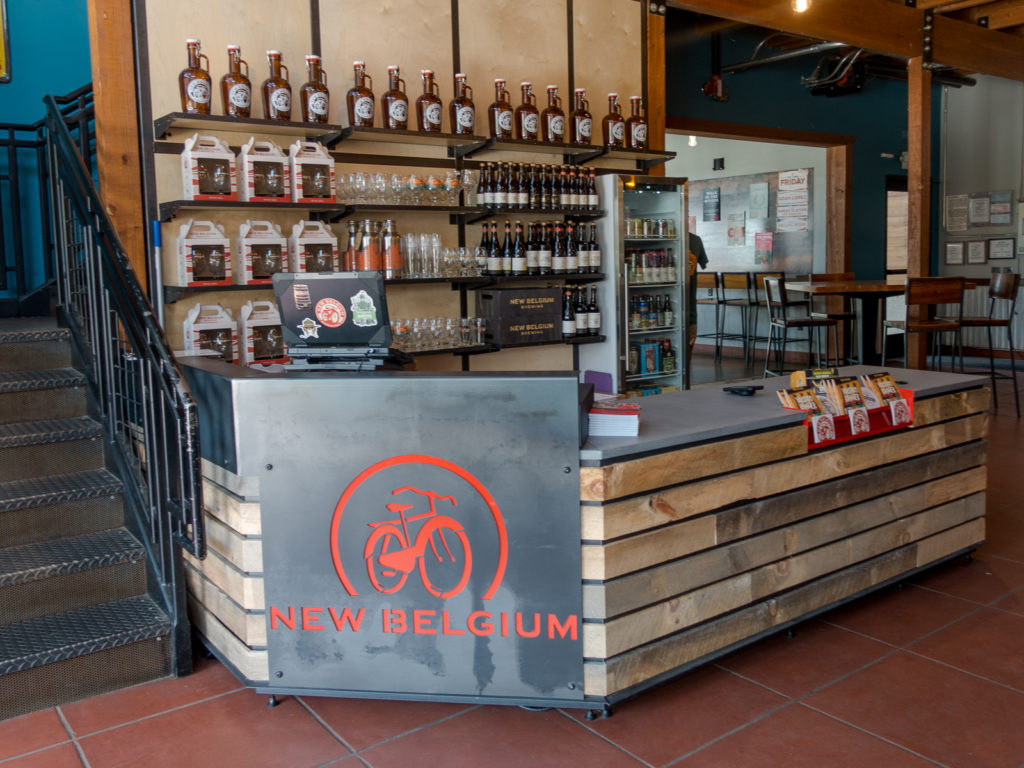 The tour starts off by discussing the humble roots of New Belgium and how the brewery got started. It is always interesting learning how a brewery got started—especially the 4th largest brewery in the country.
After learning about New Belgium's history, we headed upstairs to sample some of their beers! We were able to choose whichever beer we wanted to try. I went with Citradelic—a medium bodied tangerine IPA that is well-balanced. Perfect balance of hops and fruit.
After grabbing our beer samples, we learned all about the science that goes into making a beer at New Belgium. There is so much science involved when is comes to brewing beer. It was great to see the science in action!
Next we headed to their sour room where we sampled one of the best sour beers. I love sour beers and I've been able to try quite a few. The raspberry sour beer that I sampled on this tour was the best sour beer. It was the perfect balance of raspberry and the sour notes.
The great thing about taking a brewery tour is that you might be able to sample unique beers that you can't find anywhere else!
After touring the sour room, we headed to the production building. Our tour guide handed us a full can of Voodoo Ranger Juicifer IPA—a juicy and hazy IPA. The beer was canned 3 hours earlier that morning. You just can't get any fresher than that!
After enjoying our beers, we headed back to the main building. We decided to stay and enjoy the brewery a little bit more.
top reasons to take a tour at New Belgium:
It's completely free!
You receive a few beer samples during the tour!
You'll learn about New Belgium's history
Voted #1 Best Brewery Tour in the US (USA Today Readers' Choice Award 2018 & 2019)
It's so much fun!
If you are interested in taking a brewery tour at New Belgium, be sure to check out their website for more information!
XO Jeni