This Mexican Cauliflower Rice is healthy low-carb version of the classic Mexican side dish! 

I love my Authentic Mexican Rice recipe. It is one of my favorite Mexican recipes ever. The only problem that I have with the recipe is the white rice. It tends to spike my blood sugar since I'm hypoglycemic. Now I wait until a special occasion or holiday to make my Authentic Mexican Rice recipe.

I'm so excited that I finally found a way to have my Mexican rice recipe on a weekly basis! Cauliflower rice is used in place of white rice and I think that I like healthier version just a little bit more! I simply use my food processor to grate the cauliflower until it resembles rice sized pieces. For this recipe I used one large head of cauliflower, but you can also use riced cauliflower at that store.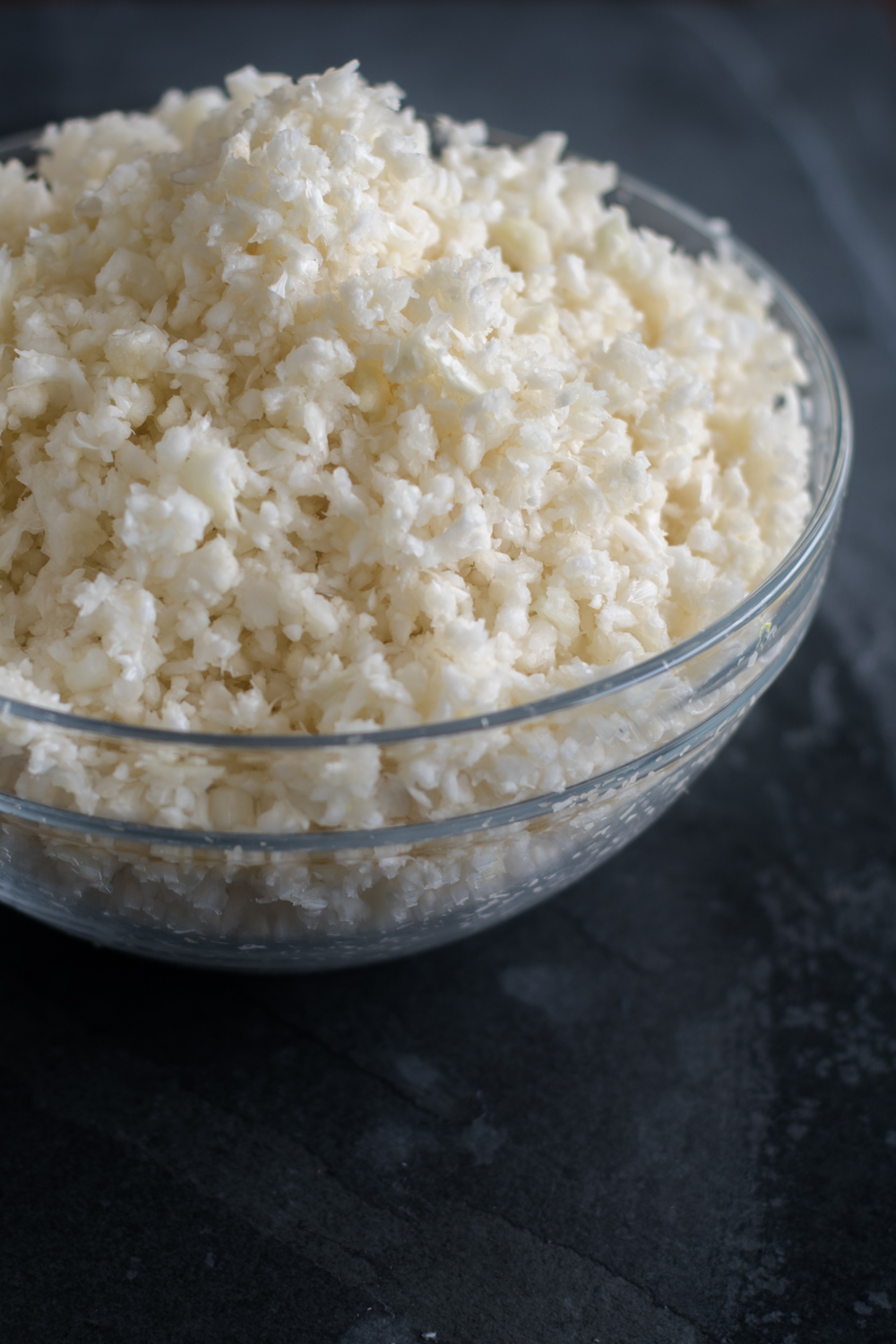 The Mexican Cauliflower Rice is seasoned the same way as my regular Mexican rice. First cook the cauliflower rice in a little bit of oil. Then I blend a tomato, white onion, garlic and salt. This tomato mixture gets poured over the cauliflower rice and continues cooking until the liquid has been absorbed. It's so easy and delicious!

Serve this Mexican Cauliflower Rice alongside your next Mexican dinner!
Mexican Cauliflower Rice
A healthy, low-carb version of the traditional Mexican rice recipe. Serve are your next taco night or fiesta!
Ingredients
1 Large Head Cauliflower
1 Large Tomato, cored
1 Tablespoon Olive Oil
¼ White Onion, chopped
2 Garlic Cloves
½ teaspoon Sea Salt
Instructions
Core the cauliflower than cut the florets. Add the cut pieces to your food processor and process until the cauliflower resembles rice. Be careful not to over process the cauliflower into a puree. Set aside.
In a small saucepan add the tomato and cover with water. Bring to a boil than to a simmer. Cook until the tomato skin starts to break, about 5-7 minutes. Drain the tomato and add the a blender.
Add the white onion, garlic and salt to the blender. Blend until smooth.
Heat the oil over medium high heat in a large skillet. Add the riced cauliflower and cook for 5-8 minutes, occasionally stirring.
Carefully pour in the pureed tomato mixture and stir. Cook until the tomato liquid has been absorbed, about 4-6 minutes.
Taste and add more salt if needed.
Serve and enjoy!
XO Jeni