Orange Strawberry Agua Fresca is a light and refreshing drink that is packed full of vitamin c.

Today I am leaving cold, snowy Michigan for bright and sunny Florida! I am heading to Disney World with my family for Christmas. I am so excited to be spending the holidays in Disney world; although I am super sad to leave behind Phoebe, our pug. She is really attached to me and it always makes traveling without her really hard. She actually loves to travel. She loves going for long car rides and even in the plane. I can't say car or plane without her getting ready to leave. I know that she'll be fine because she'll be staying with her bestie Charlie, my parents' pug. Be sure to follow on Instagram and Snapchat both under username: thymeandlove. I'll be sharing as much as I can with while I'm on vacation.

Before leaving for vacation, I wanted to make sure that I had content leading up to the holidays. I wrote a few holiday recipe posts before leaving today. When I was going through some of the recipe photos that I have taken throughout the year and I came across the photos for my Orange Strawberry Agua Fresca. I originally planned to share the recipe this past summer, but I couldn't find the photos. I figured that I must have accidentally deleted them when I was going through my photos. I was  pleasantly surprised when I found the photos.
I knew that I just had to share this refreshing Orange Strawberry Agua Fresca with you.

This Orange Strawberry Agua Fresca is perfect any time of year, not just summer. I like to make this agua fresca during the winter months because it is packed with vitamin c. Both strawberries and oranges are full of essential vitamin c. In the winter months I like to make sure that I am getting enough vitamin c to help prevent getting sick.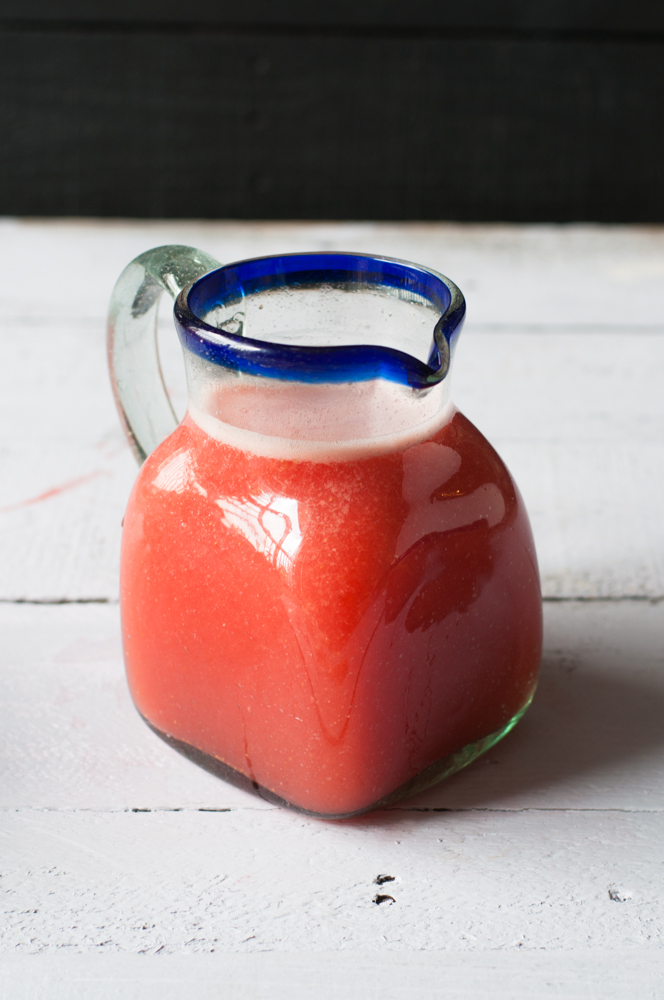 Orange Strawberry Agua Fresca
Orange Strawberry Agua Fresca is a light and refreshing drink that it packed full of vitamin c.
Ingredients
4 Oranges
1 Cup Strawberries, stemmed
¼ Cup Cane Sugar
4 Cups Water
For serving:
Instructions
Juice the oranges. Pour the juice into a blender. Add the strawberries and blend until smooth.
In a large pitcher add the water and sugar. Stir until the sugar is dissolved. Pour in the blended orange and strawberry liquid.
Pour into glass with ice cubes and garnish with an orange slice.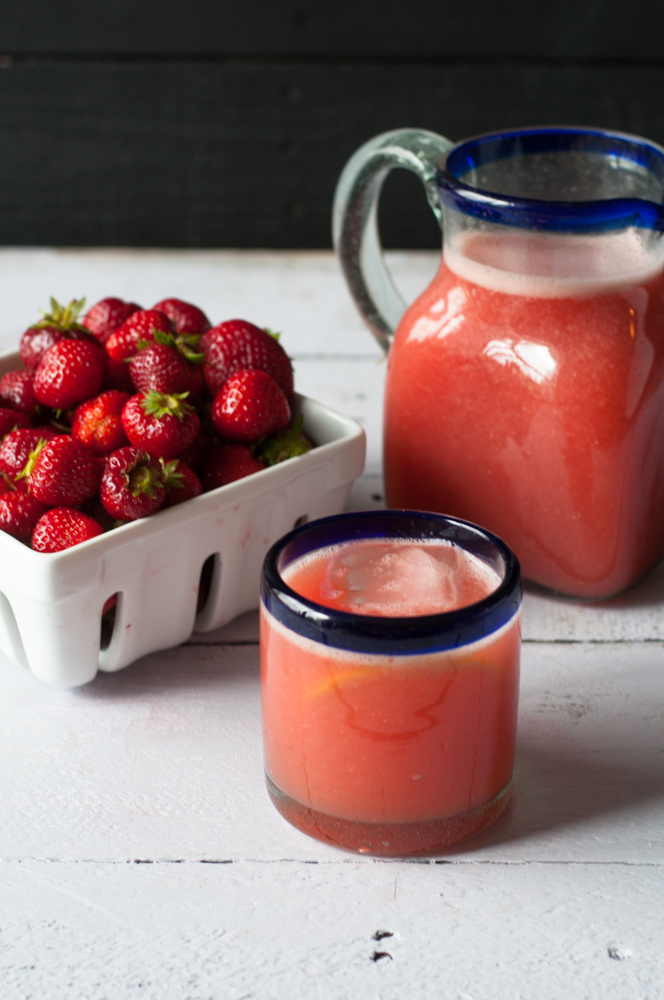 Xo Jeni