This shop has been compensated by Collective Bias, Inc. and its advertiser. All opinions are mine alone. #BigelowTea #TeaProudly #Ad #CollectiveBias
 I like to change my daily routine with each season. I think that each of the four seasons offers something a little different. Winter can be a bit tough with the short amount of day light. This winter my intention is to create a healthy winter routine that takes full advantage of the beauty and peacefulness of winter.
TEA TIME
This winter I have started incorporating tea time into my day. Coffee is my drink of choice, but one of my intentions for the year is to cut back on my coffee consumption. Instead of having an extra cup of coffee in the afternoon, I have started making a cup of Bigelow Tea. My current favorite Bigelow Tea is Cozy Chamomile; it is the perfect tea for an afternoon break.
Interested in enjoying a hot cup of Bigelow Tea this winter season? Hover over the photo to click through to Walmart.com and buy it!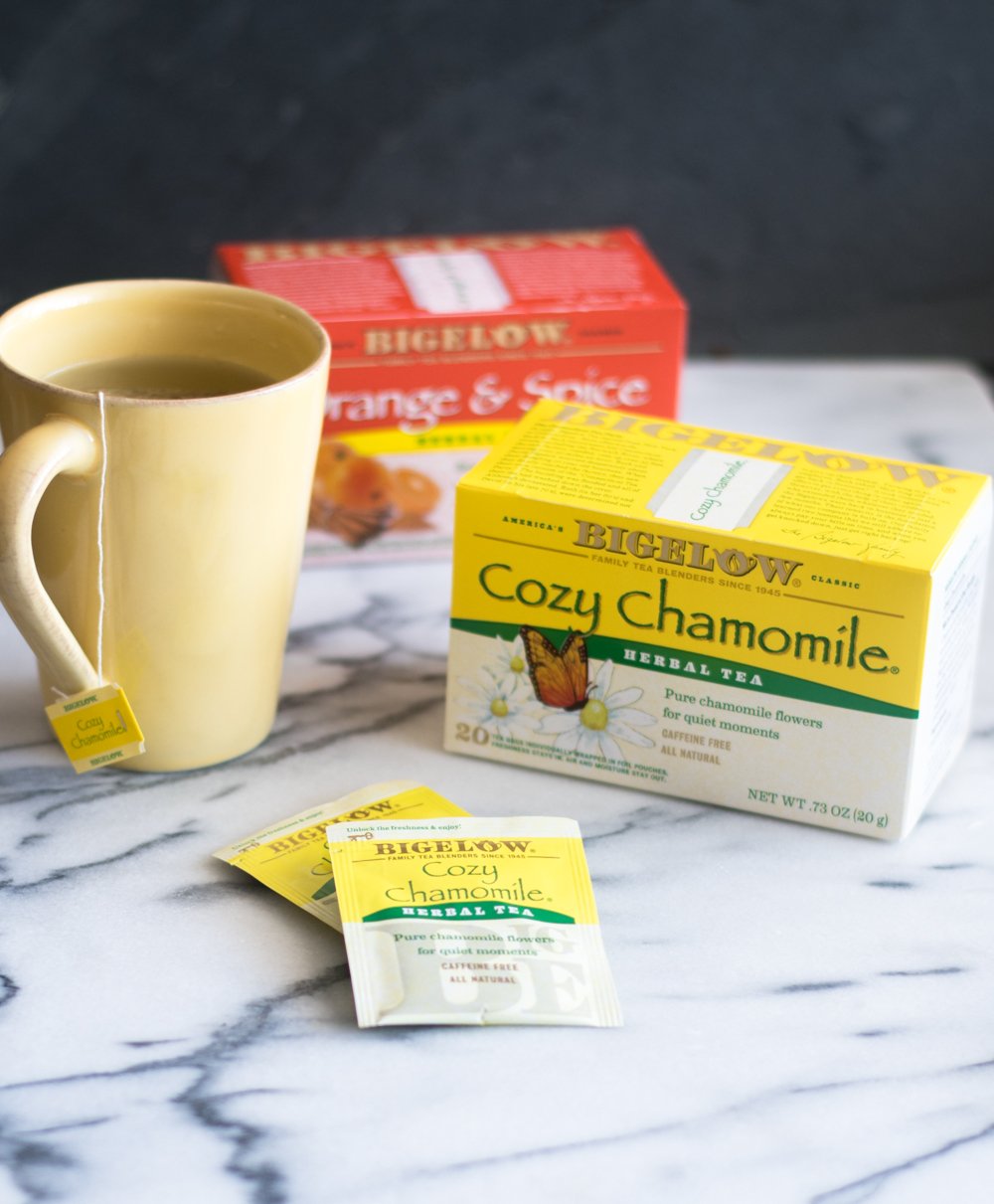 I love enjoying my cup of Bigelow Tea along side Phoebe. I always feel that I don't give her enough attention during the workday. I'm usually busy in the kitchen or sitting at my desk and usually sleeps the day away. It's nice to take a few minutes out of the day to relax and take a break from starting at the computer screen all day.
HEAD OUTSIDE
Even in the bitter cold temperatures, I love take a few minutes to get outside for fresh air. Since I work from home and sit at the computer most of the day, creating time for fresh air is very important for creating a healthy winter routine.
WINTER SPORTS
Besides taking a few minutes a day to get some fresh air, incorporating winter sports into my healthy routine is a great way to exercise and stay healthy. My favorite winter sport is definitely snowshoeing. It is so much fun!

One of my favorite activities to incorporate into my healthy winter routine is to head to the lake. A few of the state parks in West Michigan have snowshoe trails that lead to the lake. Snowshoeing or hiking to Lake Michigan is my happy place. The stillness during the winter helps to refocus my mind and energy.

Plus, you get to experience some breathtaking views!

After spending time outdoors, one of my favorite things to do is warm up with a hot cup of Bigelow Tea.
Bigelow is celebrating their "Hot Tea Month" this January. Incorporating hot tea into my daily winter routine has made such a positive influence on my day. It is amazing what a few minutes of relaxing and me time can do to restore your mindset for the rest of the day! You can find Bigelow Tea in the tea and coffee aisle at your local Walmart.

Be sure to enter the Bigelow Tea sweepstakes below! You could win some great prizes to help you create a healthy winter routine!
#TeaProudly #Sweepstakes (1/16 to 2/28)
Be sure to follow Bigelow Tea on social media!
Facebook
Twitter
Instagram 
XO Jeni