Have you ever visited a store where it's Christmas all year long? At Bronner's CHRISTmas Wonderland, you can experience Christmas year-round. This guide to visiting Bronner's will show you why you need to visit this magical place. Plus some tips for your visit!
Location

Bronner's is located in Frankenmuth, Michigan. This small town is also known as Michigan's Little Bavaria. I grew up going to Frankenmuth, and it holds a special place in my heart. It is a great Michigan day trip or weekend getaway if you are visiting from out of state.
A trip to Frankenmuth isn't complete without a stop at Bronner's—the world's largest Christmas store!
There is just something so magical about Christmas, and Bronner's is full of Christmas magic!
Allow enough time
You might not realize just how overwhelming the world's largest Christmas store can be if you have never visited before. I highly recommend allowing at least 1 hour for your first visit. I have spent close to two hours on a busy weekend before.
Bronner's is the size of 1 ½ football fields! You'll need quite a bit of time to explore the store.
shopping
If you are looking for Christmas decorations, gifts, and collectables, Bronner's is the perfect place to shop. You'll find over 50,000 Christmas items throughout the store.
Be sure to grab a map of the store when you enter. It will definitely come in handy as you shop!
Bronner's sells a wide variety of ornament. You'll find ornaments of pets, hobbies, food, music, different countries, and more.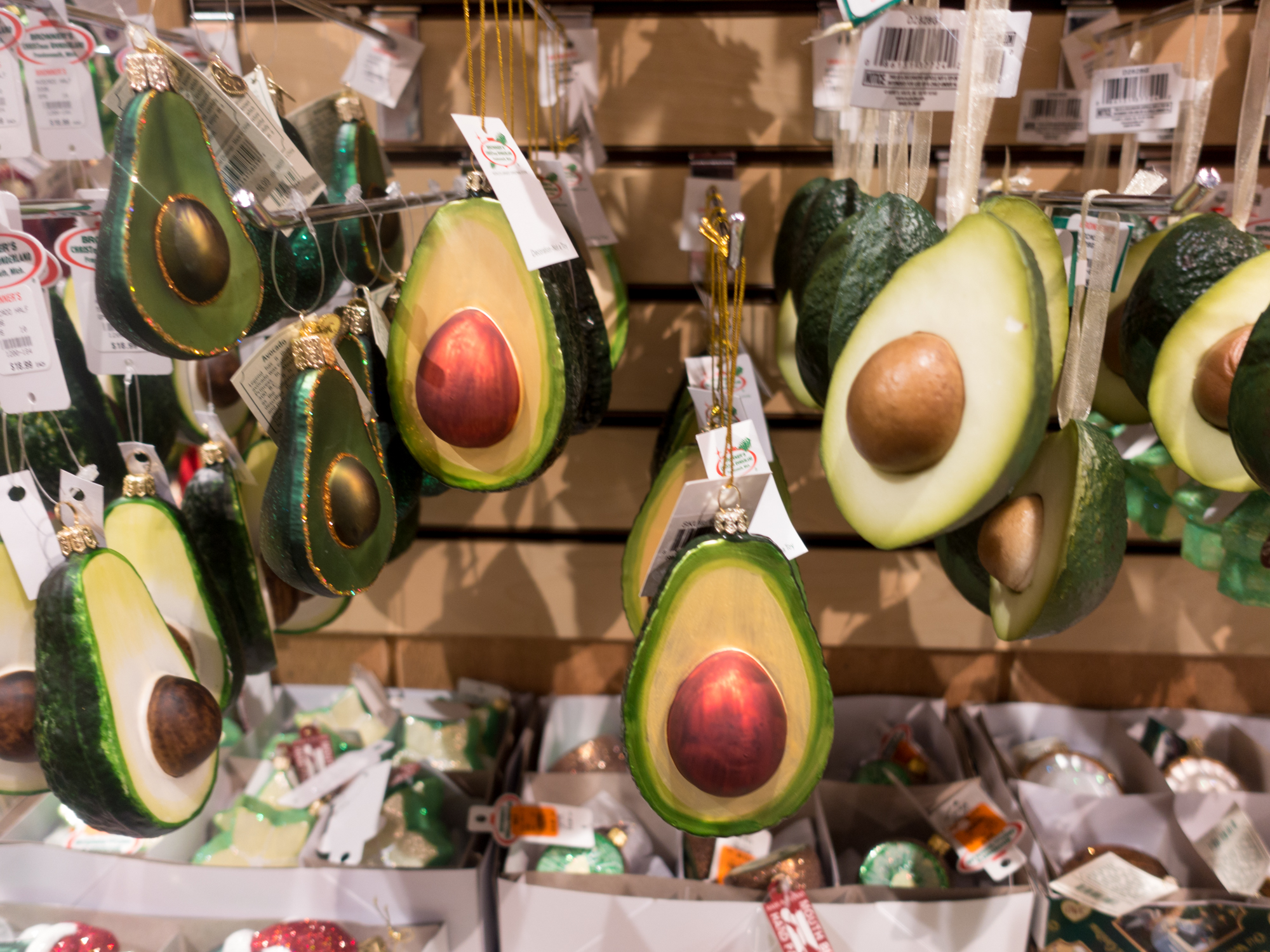 One of my favorite items to buy are ornaments that can be personalized. The painters can personalize your ornaments for you and it's completely free! It does take some time for personalization, about 1-2 hours. Personalized gifts are one of my favorite things to give during the holidays.
when to visit
Bronner's is open 361 days a year. Over 2 million guests visit Bronner's annually. It isn't much of a surprise but Thanksgiving weekend is the busiest weekend of the year. 50,000 guests can be expected to visit Thanksgiving weekend.
I have visited Bronner's during the holidays and the off-season. If you are visiting on a weekend close to Christmas, be prepared for large crowds.
Even if you aren't looking to purchase anything, it's worth a stop. The store is decorated and it is just a magical place to visit, even if you don't celebrate Christmas. It's just fun to walk around the store and experience the Christmas wonderland.
Silent Night Chapel
Located on the Southern end the grounds of Bronner's sits the Silent Night Memorial Chapel. The chapel is a replica of the original chapel in Oberndorf/Salzburg, Austria, which marks the site where "Silent Night" was first sung on Christmas Eve in 1818.

The chapel is open daily - during store hours for visitation, but is not available for ceremonies. There is no charge for admission.
Additional information: 
Address: 25 Christmas Ln, Frankenmuth, MI 48734
Website: https://www.bronners.com
Frankenmuth information: https://www.frankenmuth.org/
Pin this image for future reference!
Have you visited Frankenmuth or Bronner's before?
XO Jeni