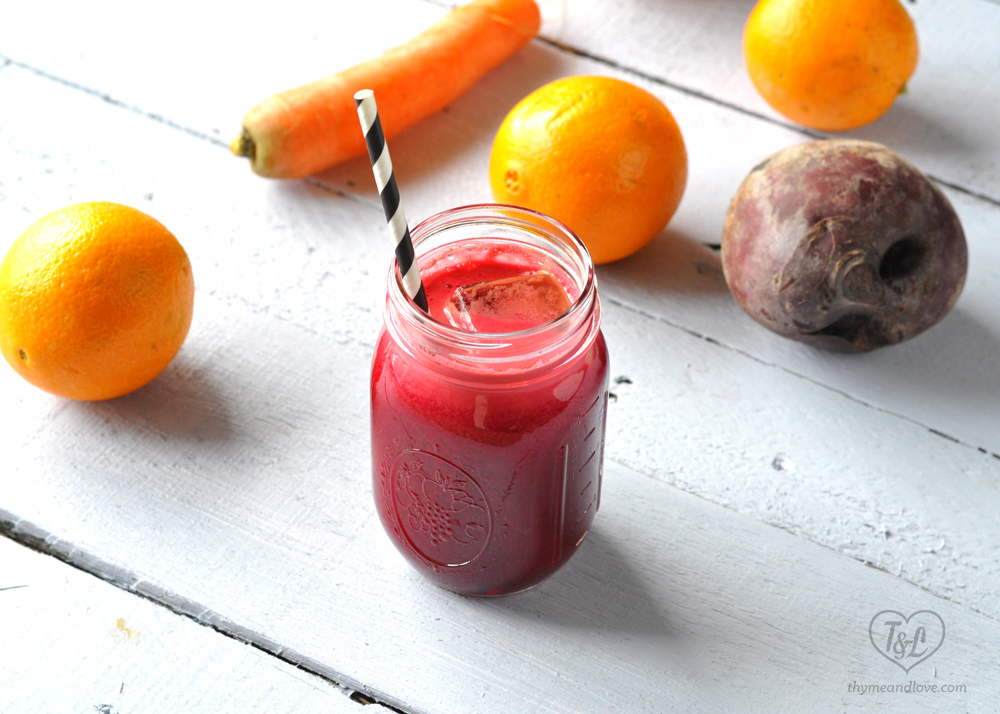 Happy New Year! I feel refreshed and ready for the New Year and excited to see what 2016 has in store! I have a feeling that 2016 is going to be a really great year! When I began to think of what kind of recipes that I wanted to share with you in January, fresh pressed juice kept coming up in my thoughts. Maybe it's because I have a juicer that I have never used. It was time to change that!
Ok. Let's talk about juicers and juicing for a moment. Do you like to juice? I love cold press juices and a few years ago I got this juicer
 to fulfill all my juicing dreams. Sadly, those dreams didn't happen and the juicer sat in its box for 2 years. I have to be honest and say that I was a little intimated by the juicer. Ok, mainly I didn't want to deal with the mess of cleaning the juicer. This year I want to start incorporating more juices into my diet, so the juicer finally made its way out of the box!
Juicing fresh fruits and vegetables is a great way of adding nutrients and vitamins directly into your body. I like to buy the majority of my produce organic if possible. If you can find local seasonal produce that is also great not only for you, but also the environment. Here in the Midwest we don't have citrus fruits locally available, but carrots and beets are in season right now. Besides juicing more, one of my goals for 2016 is to eat as much locally grown produce as I possible can.
For my first juice recipe, I wanted to make something really simple but delicious. I decided on Beet, Carrot & Orange Juice. I am a big fan of beets in juice. I actually prefer them in juices than cooked. Carrots add a nice sweetness and the oranges help balance everything out.
Incorporating beets into your diet is a great way to add more betaine and nitrates into your daily diet. The beet is really the star of this juice and the oranges balance the earthiness of the beet. You get just a slight hint of orange in the juice. If you wants a less pronounced beet flavor, I recommend adding a few more oranges to the juice.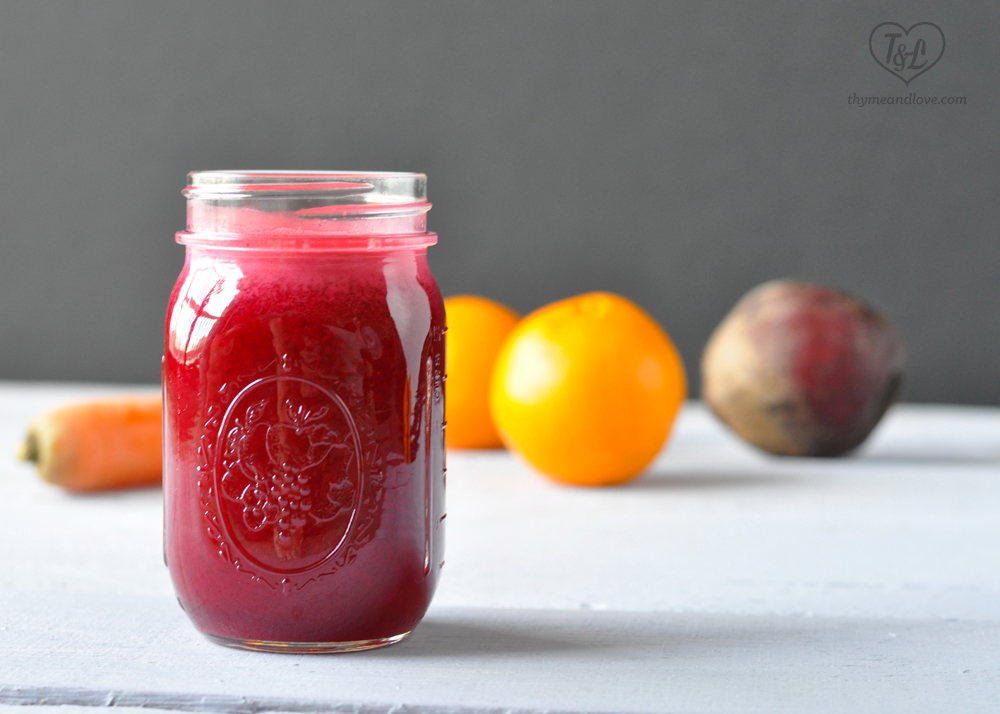 This Beet, Carrot & Orange Juice is a perfect way to kick off the New Year! It's healthy, light and refreshing. And, juicing is really easy you guys! I don't know why I didn't get my juicer
 out sooner. It is really easy and I am in love with this Breville juicer
. It is so powerful and makes juicing easy and quick. The best part was that the clean-up wasn't as bad as I thought. It is actually pretty simple.
Cheers to a healthy 2016!

Beet, Carrot & Orange Juice
Yield:
1 Large or 2 Small Glasses
A healthy and nutritious fresh pressed juice. A great way to start your morning.
Ingredients
4 Oranges, peeled
2 Medium Carrots, cleaned
1 Medium Beet, cleaned and trimmed.
Instructions
Add the ingredients to the juicier in the order listed.
Serve immediately.
Notes
I like to serve the juice with a few ice cubes.
I would love to know what kind of recipes you would love to see here. I am working on a collection of
Vegan Mexican
recipes that I am hoping to publish in an ebook by Spring!! I would love to know if there are any specific recipes you would love to see made vegan! Let me know in the comments!
Disclaimer: this post contains affiliate links.